---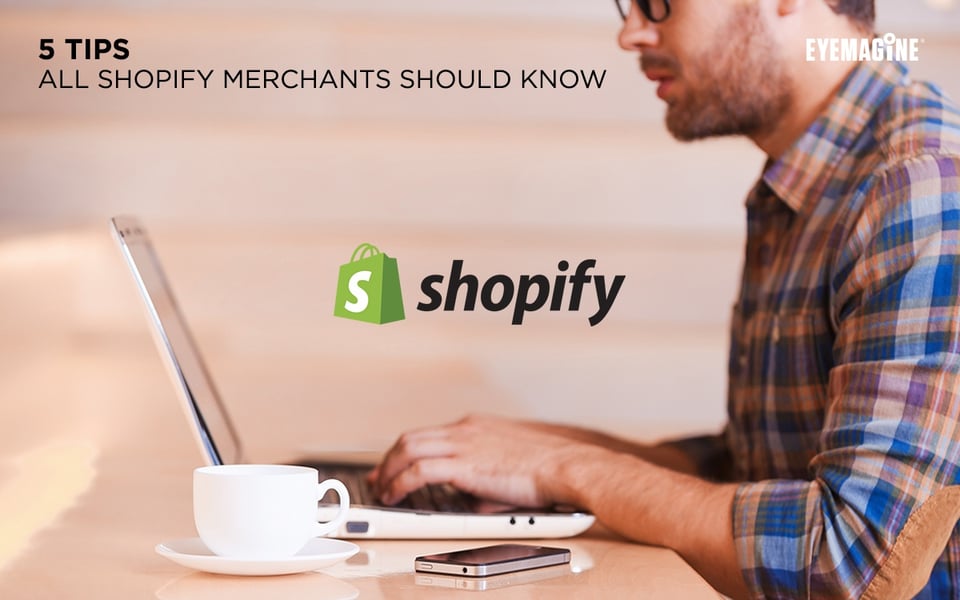 Surprises. Sometimes they're amazing. When they're not, they're terrible. Some are so bad, they can cost money, result in delays, and cause a domino effect.
So, you're considering selling on Shopify, or maybe you've already decided. If this is your first rodeo, this article will help you avoid costly surprises.
Shopify is meant to make your life easier. But something very simple can quickly become difficult without the right knowledge.
If you remember your first time baking, you may know what I'm talking about. It gets easier with practice, however going through it the first time taught you a lot about what you didn't know, didn't think of, or didn't expect.
Building an eCommerce website can be full of costly surprises. Let's change that.
In this article, we will share 5 tips all new Shopify merchants should know when building an eCommerce website, and how to avoid the common pitfalls.
Tips All Shopify Merchants Should Know
1. Business Requirements
Start your new Shopify eCommerce website project with a well-defined list of business requirements. Business requirements are needs that can be communicated to a marketing agency, web developer, and/or project manager.
Does your business have a warehouse?
Does your business ship physical products?
How many SKUs are in the inventory?
Is your product being sold internationally?
Does your online store need to support multiple languages?
Each business is unique. Capturing your business requirements in a single place will make communicating with your marketing agency or web development team more efficient and effective.
2. eCommerce Integration
An eCommerce store is customer-focused by design. It displays products and receives orders, but it's not necessarily the best system for handling all the supplementary activities that make a transaction happen.
For example, Shopify will enable your customer's intention to buy, however, it's not the software platform that will print their shipping label.
For every business requirement, evaluate a potential software solution that is compatible with Shopify. Shopify's App Store contains solutions for most popular business requirements.
Know and understand how each eCommerce integration point will benefit your business once you're online with Shopify, how it will affect your production timeline and budget, and how it will affect your customer's experience.
Failure to truly understand your eCommerce integrations can cause unexpected delays due to additional requirements analysis, misunderstood requirements, and incorrect integrations having to be corrected.
3. Plan on Change
At the start of any custom software or web project, plans and schedules are created to give a high degree of certainty. There shouldn't be any surprises, right?
Well...
Software and web projects are no different than any other custom project. Change happens. New information comes to light. New technology is released. Old technology is updated.
Changes in the business will mean changes to the eCommerce web design or web development.
Include padding in your schedule and budget for changes that may arise during the course of the project. Including this extra time and budget will afford your eCommerce business the ability to adapt to the market.
4. Web Traffic
If you build it, they will come... Right.
Unless you're Kevin Costner and unless it's 1989, use a more realistic sentence to describe a successful online business.*
Web traffic coming to your online store is a result of a very effective set of actions. There are many tactics available to you to generate the traffic you need.
Some of these tactics include, but are not limited to:
Your eCommerce agency will be able to help determine the right strategy and supporting tactics to help you reach your traffic goals.
5. Conversion Rate
Now that the Shopify online store is up and receiving traffic, you need to optimize conversion rate. Conversion rate is the ratio of your site's visitors that purchase to the total amount of visitors.
Conversion rates vary across industry. It's important to know your industry's conversion rate standards to understand how well your Shopify eCommerce business is performing.
Conversion rate can be improved by analyzing visitor data using Google Analytics and/or other analytics software. Start with one metric to improve and test your enhancements with A/B tests.
SEE ALSO: The Wonderful Mysterious World of Growth Hacking
---
Now, we understand how daunting this all can seem. An online business, like any business, is a lot of work.
When following the steps above, you will have a much smoother and pleasant experience during your Shopify eCommerce web design and development.
At EYEMAGINE, we guide our clients through each of these steps during the eCommerce web design and development process.
We've seen a variety of businesses evolve with Shopify and we continue to help our clients by passing along these important lessons.
For help getting started, talk to an expert today. Mention this article for a free Shopify development site.
---
* we love you, 1989 Kevin Kostner