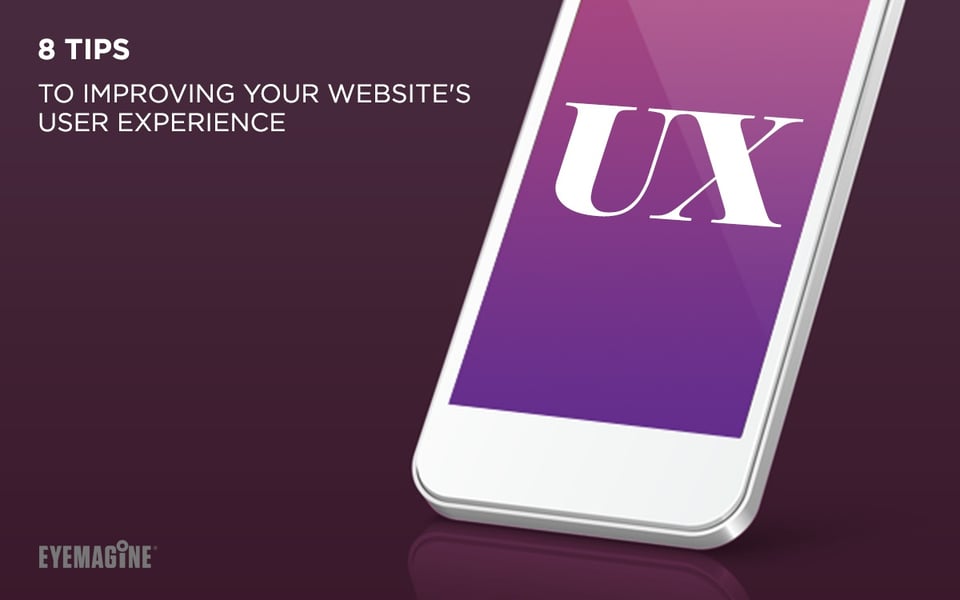 It's been said that your website is one of your key employees.
Your website is customer-facing. It's often a potential customer's first point of interaction with your brand.
Now, picture this employee greeting a curious, potential client with a warm, "Hello," that's drawn out over 3 minutes.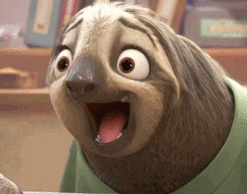 It might seem funny now, but if this image represents your website, potential customers will start dropping off like flies.
What's even less funny, is that your website might be recreating this drawn-out greeting without you even knowing about it. Reading this blog post will help you prevent that scenario.
This post will explain the necessary steps to take - including ones that are often overlooked - in order to improve your website's user experience.
Whether you are selling products, services, or ideas, making these 8 adjustments to your website will make sure it doesn't drive away potential customers.
Improving Your Website's User Experience
1. Page Load Speed
While your pages don't need to be a lightning-fast, 0.2 ms to load, it is advised to keep your page load speed under 5-6 seconds. If not, you'll be losing customers before they even see what you have to offer.
You can easily test your page load speed with a browser add-on like the app.telemetry Page Speed Monitor.
2. Clickflow
Also known as a "Click Funnel," this is the user's path from the first page to the "Thank You" page. Your goal should be to present the customer with a clear path through your website, free of obstruction.
Make sure your CTAs are clearly visible, and keep the number of pages a visitor has to navigate to a minimum.
Expert tip - keep an eye on your Google Analytics to see users' behavior in terms of how many pages they viewed and how long they browsed. Monitoring these metrics will help you spot potential problems in your clickflow.
3. Navigation
Having both a top bar and side navigation is vital in enabling your customer to find the product or solution they're looking for.
Make their shopping experience easier and more enjoyable by allowing for easy search, filtering, and sorting (if applicable).
SEE ALSO: 5 Tips to Create Customer Loyalty through User Experience
4. Image Quality
Keep in mind the vast difference in screen size that your customers will be using, and adjust image quality accordingly.
Images on your website should always be large and optimized, so they appear clean and crisp no matter what is rendering them. Which leads us nicely into the next point...
5. Mobile-Friendly
Whether you're designing a landing page or a full site, keep in mind that a huge number of people are going to be viewing it on a mobile device.
Start with a simple and clean, mobile-friendly design. Your page should ideally be light on content, with the information broken up into easy-to-read sections.
Also, remember to preview your page/website on a variety of devices - phones, tablets, and laptops - before publishing!
6. Above the Fold
"The Fold" is the point at which a browser display area ends.
You've obviously got a lot of important information on your website, but you want the most pertinent and engaging content to go above this line.
Draw the user in at first glance, to encourage them to stay on the site and keep scrolling. As there isn't just one universal screen size this can be difficult, so again, be sure to run tests on a variety of devices.
7. Contact Info
People should easily be able to reach out for assistance on your website.
The more apparent your contact information is, the more trustworthy your site will feel. If there isn't a visible way to reach any support, you're projecting the image that you've got something to hide.
8. Font Size & Color
Keep both font size and color consistent throughout your website. Make sure your headings all look similar, and keep changes to a minimum.
This last pointer should go without saying, but I'll say it anyway - make sure people can actually read the text on your site. Never go under 12 point font.
There are some additional tools to help you analyze customer behavior on your website, so you can more efficiently adjust your user experience.
Think about installing a heat map to see where people are clicking on your site, and where their attention is being drawn. Also, if you aren't already, use Google Analytics. It provides an embarrassment of riches in terms of user data.
So maybe you read this article and now you're worried.
Are you breaking any of these rules? Is your site confusing or cumbersome? Are you just not sure?
If you need help improving your website, or simply want to know what you can be doing better, our team of experts at EYEMAGINE is here to help you.
We offer User Interface and Experience Audits, so you can find the leaks in the ship. Contact us for a consultation, today.