The Inbound Process
Discovery & Assessment
Each inbound marketing engagement begins with our exclusive discovery & assessment process that allows us to generate a strategic buyer's insight evaluation and comprehensive marketing blueprint. While every plan is unique, they all share some of the same goals.
On-Page SEO
Search engines (particularly Google) are constantly being updated and refined to rank the most authoritative, trustworthy sites out there. The management of your on-page SEO is the foundation to having a high performing site - you have to get this part right.
Demand Generation
Getting new eyes on your website is critical if you are going to grow your market. These new website visitors need to reflect your targeted buyer personas. To accomplish this, EYEMAGINE implements a number of demand generation strategies including content creation/distribution, paid advertising, social engagement and influencer marketing.
Content Creation/Distribution
A custom content marketing plan - and its deliverables - is designed to publish and distribute high-quality content. Its purpose is to attract ideal website visitors and convert them into customers. It also works to engage other industry thought leaders who are in a position to become brand advocates.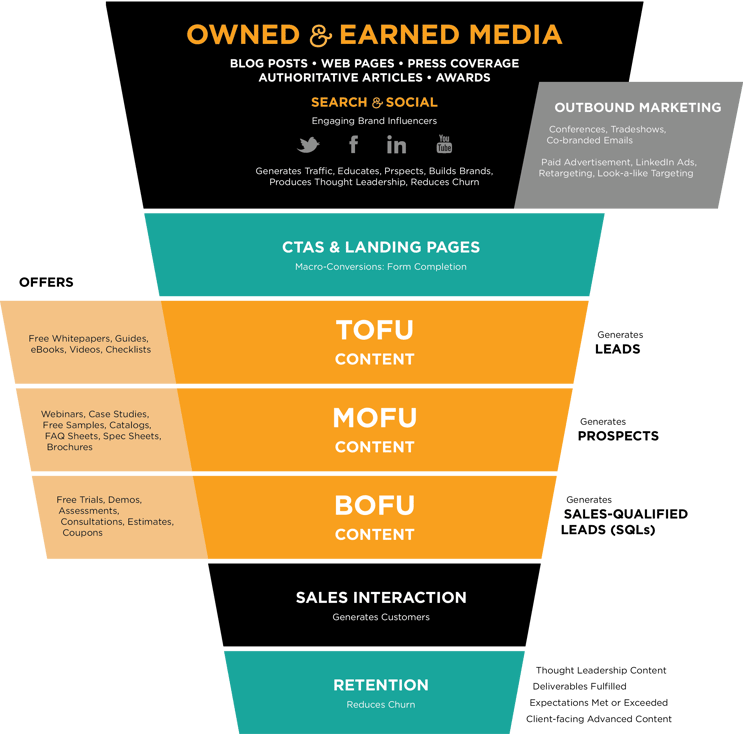 Performance SEO
Performance SEO is when search engines reward high-quality, regularly-updated content (e.g. blogging and premium content) and backlinks from authoritative sites. EYEMAGINE has developed an approach to performance SEO that search engines have rewarded.
Social Engagement
The world revolves around social media. To earn a place in the hearts of your prospects, then, you need a comprehensive program that engages, enlightens and entertains your targeted audience. EYEMAGINE has the program that will deliver this effective social media strategy.
Lead Generation/Nurturing
Meeting goals and milestones for qualified leads that ultimately convert into customers will determine the success or failure of your marketing efforts. EYEMAGINE optimizes this process through event and behavioral lead scoring to ensure that the most relevant workflows are being shared with each prospect.
Marketing Automation Management
Inbound marketing is a process that requires the right marketing automation and analytics tool. We would strongly recommend using HubSpot – enterprise level Content Optimization System (COS) to perform these functions.