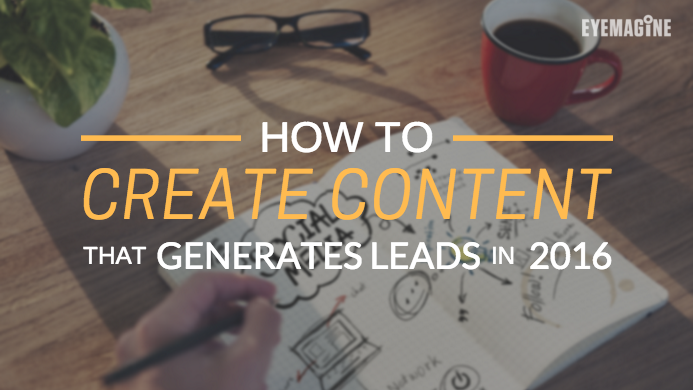 You've probably heard the phrase, "Content is king," but you probably don't really know what that means.
Content is a means for a brand to reach and connect with its customer base, but there's a bit more method to the madness than just spewing out articles on blogs.
Some companies make the mistake of producing a ton of articles that are more or less worthless to their readers, while others produce worthwhile content but not consistently enough to hold their audience's attention for long.
In 2016, content will still be king, but the focus will be less on quantity and more on quality.
Producing loads of content to land at the top of search results isn't an effective strategy anymore, especially now that more sophisticated algorithms and artificial intelligence (AI) are being introduced into the SEO arena.
In fact, Google announced this past October that it "is now relying on the power of an artificial intelligence system known as RankBank to monitor its search results, make progress where necessary, and ultimately guide the development of their core search algorithm," reports Forbes.
In order to craft an effective strategy that will generate more leads, your content will need to incorporate the following six elements.
6 Elements for Lead Generating Content
1. Searchable
Put in the extra effort to invest in keyword optimization for each and every piece of content shared online to create a good foundation for chances at ranking for your keywords.
2. Educational
In 2016, it's no longer a working strategy to produce content with just a few helpful tips. A piece of content needs to sufficiently answer the problem at hand. If a reader has to view more articles on your exact same topic, then your article isn't good enough.
Why do you need to put in so much effort?
Your content needs to stand out from the hundreds and possibly thousands of other websites they can read instead to solve the problem. You must be able to answer the question: Why would they choose my article over any other?
3. Likeable
Your content needs to appeal to your target audience. People want to do business with people they know, like, and trust -- so, you better be sure that you're publishing content that is catered specifically to your core audience, written in their language, and tickling their fancy.
You can do this in the style of copy, the images, and of course in the body of the content. By writing and forming your content to a specific type of person (your persona), you'll be able to stand out easier by having a piece of content that's more relatable for them.
4. Shareable
You want people to like your content enough to share it on social media. Social media is your best friend when it comes to free advertising, because one share from the right person could catapult your exposure and success tenfold.
5. Unique
Your content needs to be fresh and offer your audience something other companies aren't offering. The last thing you want to do is have your content be all over the place (i.e. too broad) because that will dilute your content strategy's effectiveness.
Although being unique is last on this list, it's the most important. Again, how are you going to stand out? In order to figure what you have to do, do a Google search of your topic or keyword and what see what comes up in the top three results. Strive to make something twice as good or vastly more unique from what's on the pages of those top 3 results.
6. Use Lead Bait
Lead Bait is a secondary piece of content that people will need to give you their email address in exchange for. Use this piece of content to actually generate the lead.
For lead bait content, you can use a longer, more in depth piece of content to give readers in the form of a PDF. If the article you published is already long, you can offer readers to download the article in PDF form as well. Other examples of Lead Bait content are spreadsheet templates, a discount code for your product or services, a coupon code for a free item with their next purchase, or a short email course just to name a few.
Without a healthy combination of the above six key elements, you run the risk of your content getting lost in the shuffle or not resonating with your audience enough to make them stick around.
Conclusion
It's anticipated that 2016 is the year for social media, video advertising, and mobile migration to reign supreme, so adjust your marketing and advertising efforts accordingly. Visual-based apps like Instagram, Snapchat, Periscope, Pinterest, YouTube, and (of course) Facebook and Twitter are viable social media platforms to explore in the New Year.
To sum things up, your digital marketing efforts for 2016 should be visually rich (remember quality, here), mobile-responsive, and with social media at the center of the mix.
Also, pay close attention to how you can personalize and cater your customers' entire experience and interaction with your brand as much as possible, because that's the best way to convert leads into customers.