Let me tell you a story about how one very special eCommerce retailer obtained a 43% increase in revenue year-over-year with a Magento and Hubspot integration.
This story begins with two superheroes: HubSpot and Magento. HubSpot and Magento are known across the land as two very powerful platforms on their own. Some consider them the best of the inbound marketing and ecommerce worlds, respectively. Do you know what happens when these two platform powerhouses combine forces?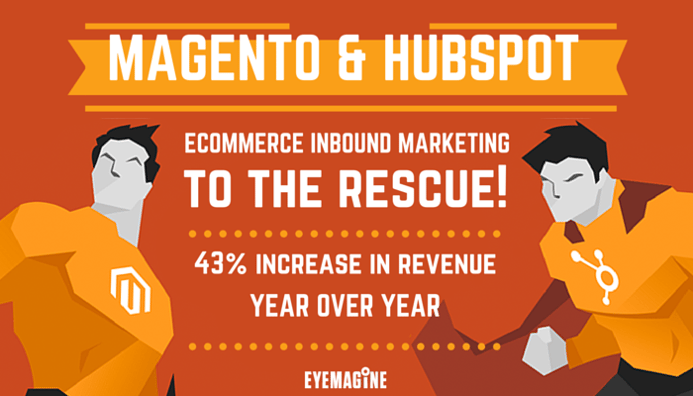 Integrating HubSpot and Magento
Once upon a time, an online retailer of homebrewing kits began using HubSpot with the goal of increasing online traffic and revenue. However, the retailer's outdated eCommerce site was not integrated with its marketing platform, forcing it to perform painstaking manual imports of its customer data. With a database of over 350,000 contacts, this unautomated process cost the retailer time and peace of mind. While the company attempted to nurture its customers using a robust suite of tools, its greatest challenge became acquiring the data needed for targeted marketing. This archaic system required the innovation that only an integration could provide.

The EYEMAGINE team, creators of HubSpot's official Magento integration, migrated the retailer to the Magento platform, revitalized the brand's online store with a responsive design, and implemented an end-to-end inbound commerce strategy. As a result of EYEMAGINE's innovation, the retailer's online sales grew 43% year-over-year in 5 months, a record for the company.
Traffic.
Engaging content and promotions were produced to increase site traffic through the use of social media, blogging and email marketing.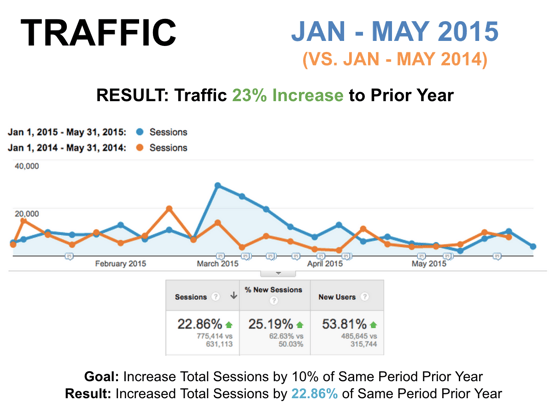 SEE ALSO: 5 Ways the HubSpot-Magento Connector can Turn Your Site into a Marketing Powerhouse
Contacts.
Contacts were generated by housing product instructions, informative content and exclusive giveaways behind landing pages.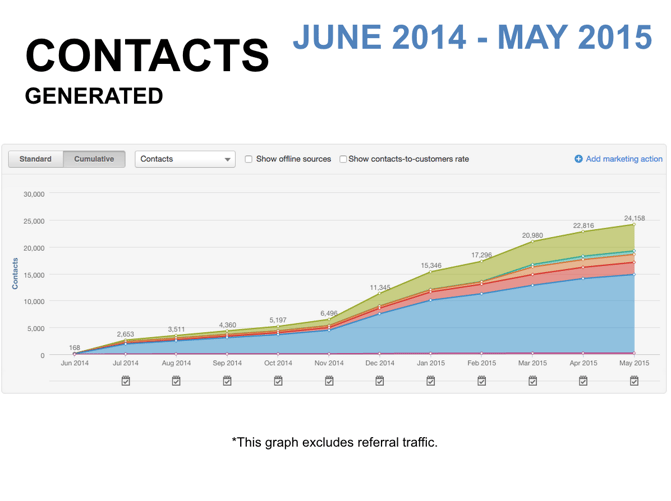 Customers.
Targeted email marketing became possible for contact nurturing, ecommerce reorder email automation and abandoned cart recovery.
The following is the 10th and last email in a buyer persona nurturing email sequence. It is expected that the last email in a series would get the lowest engagement. However, our team was able to produce targeted emails that surpass industry standards.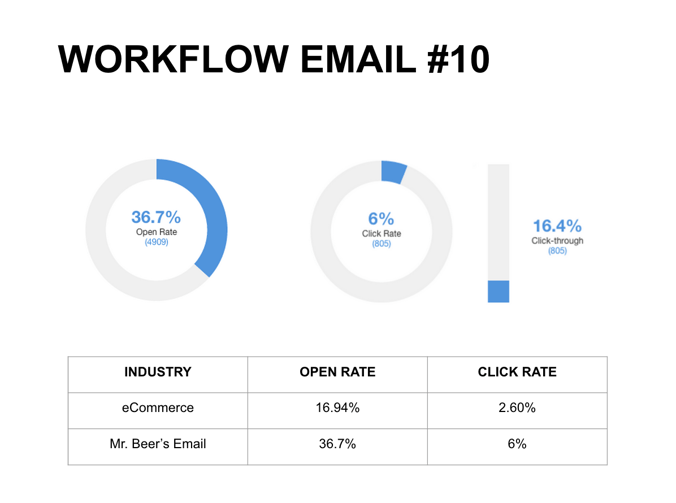 The following is the result of a reorder and abandoned cart email sequence that were only live for a week. Both campaigns surpassed the ecommerce industry standard for open and click rates.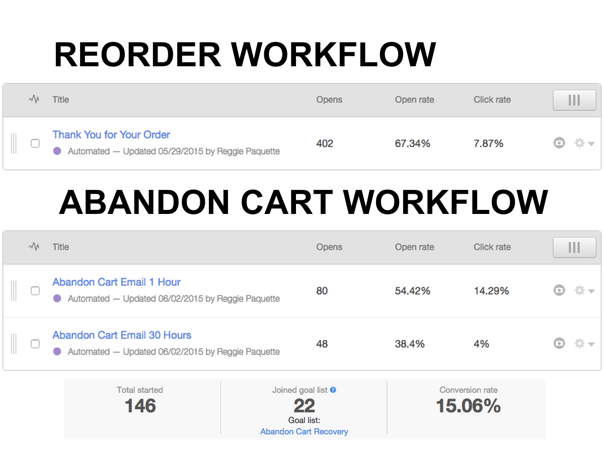 The online retailer's previous email strategy was unsegmented, unfocused and unflattering. EYEMAGINE produced email marketing campaigns that consisted of:
Segmented Lists

Targeted Campaigns

Clean Layout

Clear Offer

Strong CTAs
Additionally, "Smart Content" was used to send contacts an email based on their preferences.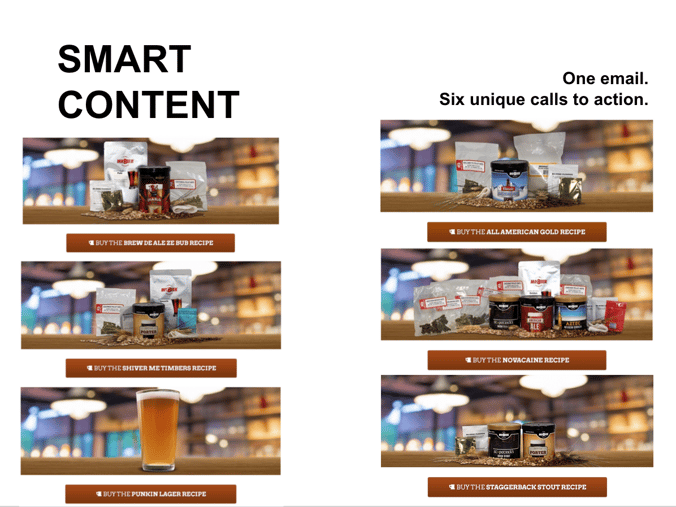 Want to learn more about the HubSpot integration? Check out this infographic:
Need help with your Magento and HubSpot integration? Contact the eCommerce experts at EYEMAGINE today.