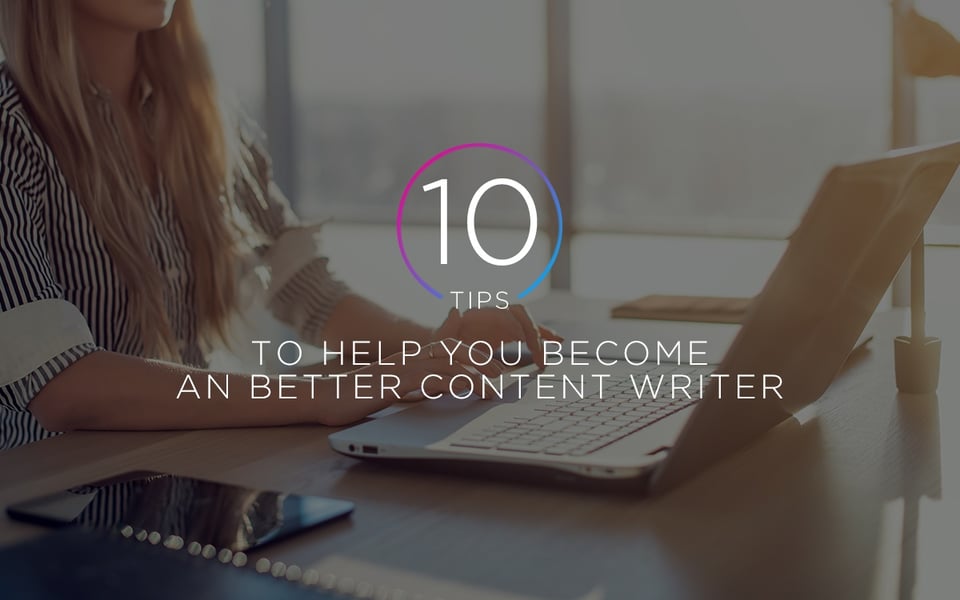 It can be easy to believe that publishing content on the web is a straightforward process—and in some ways it is. You do come up with topics, pump out content, and repeat the process over again, working hard to streamline your craft. Still, knowing where to start on the journey of that process can be difficult—which is why we've compiled some tips to keep you on the right track.
Here are some best practices we know will help you along path to becoming a better content writer:
Tip 1: Read. A lot. Then read some more.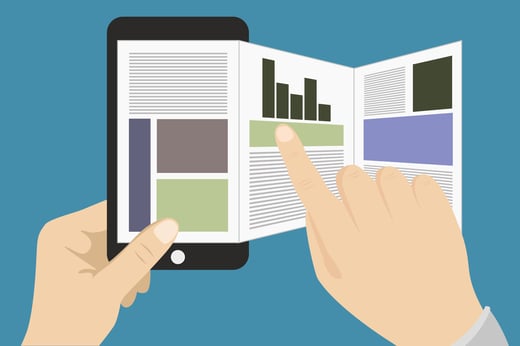 Reading a variety of content, both online and for leisure, is one of the best ways to help you become a better content writer. Not only does reading help you keep tabs with the latest trends and best practices in your industry, it gives you a chance to learn from other writers to match new styles, tones, and even content types.
Paying close attention to the details of written style and mechanics will help you to become the kind of writer people want to read—and putting in the effort to know what you are talking about in any field you write for is always a plus.
Tip 2: Write for a long-term strategy.
Though it can be easy to separate your sense of writing content into just what is necessary to do the task immediately before you, it is important to remember that content marketing is not an action—it's a process. Your role as a content writer is to fit into the wider mission of your product, service, or enterprise—and doing that means taking into account what your audience wants, what they read, and the methods of communication that mean the most to them.
Writing with a long-term content strategy in mind will help you to build and sustain your particular platform—and so will understanding why you should create steady mix of both promotional and informative content for your readers. Recognizing the wider purpose of your role as a content writer will help you greatly.
SEE ALSO: Why Content Marketing Matters for Your Business
Tip 3: Jot down ideas the moment you get them.
Sometimes, the best content ideas come to you when you're not sitting down to write the content at all. Inspiration can strike at the most random times—and while it can be easy to assume you will remember your thought by the time you go to sit and write your content, too often you either don't remember it in its entirety (or don't remember it at all).
Don't wait until its time to produce your content to start brainstorming what it is you are going to write about, and don't think that random inspiration will stay with you every moment you aren't sitting down to write. Writing your ideas down the moment you get them will help you not only retain all of your best ideas—it will help you when developing ideas in the longer run.
Tip 4: DO RESEARCH, and keep links to whatever you use.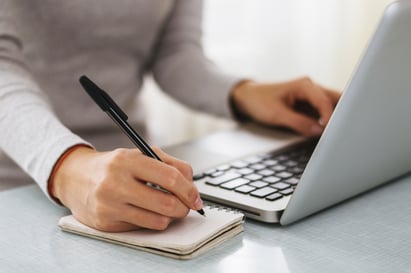 In order to keep your mind (and your content schedule) filled with great content ideas, it is important to stay in "research mode" at all times. Don't save researching only for moments when you are planning a topic—an ongoing ethic of researching ideas and topics will make you a better writer all around.
Along that same line, always be sure to keep links to the content you find that is valuable—you never know when you might need to revisit it for reference, or just to refresh yourself (or someone else!) on what exactly it is you're talking about. Don't just browse the web—research it!
Tip 5: Write about only one topic per blog
While it might be tempting to write a blog covering multiple topics, your readers will appreciate you focusing in on one topic in each piece of content you offer them. It will also help you to center your pieces and ideas to have one main goal for your written pieces, instead of multiple.
Having a content focus will also help you to write more effective content for your long-term strategy because it will help you track which topics are doing best with your audience. This will make modifying your strategy much easier (and efficient!) in the future.
SEE ALSO: 5 Brands Who Mastered the Art of Content Marketing
Tip 6: Make your content actionable
There are a few ways to make sure that your content inspires people to do something, namely:
Explaining how to do something, not just what to do (including describing your personal processes and giving ample examples)
Making it visual (providing graphs and screenshots to help them along)
Including links to other useful content (to get them exploring more of your site)
Using Calls-To-Action (to get them to engage with you on a deeper level)
Posting your content across social media platforms (asking questions and including different forms of multimedia content)
Using any one of these methods is a great way to help your readers along and encourage interactions--not to mention, a huge part of content strategy as outlined by the Inbound Methodology.
SEE ALSO: Inbound Marketing: An Introduction
Tip 7: Keep your sentences short and to the point.
While it is to important explain your written ideas in their entirety, it is more important that you keep those ideas simple and to the point. Short, simple sentences will not only make your ideas clearer for the reader, it will prevent grammatical and conceptual errors.
Tip 8: ALWAYS let your writing sit (and then come back to edit)
It always helps to give yourself some time away from your content so you can come back and view it with fresh eyes. This applies especially to those writers who never get another set of eyes on their content before it gets published.
Leaving your content alone for a little while you do something else—even just take a walk—can be helpful in letting you clear your mind from the challenge of writing, so you can come back and edit with a renewed vigor.
Tip 9: Make sure another set of eyes goes over it before publishing
Feedback is hugely important for your writing. Because writing content can be a tedious process, writers often overlook small typos or grammatical errors that their own eyes get used to, or even just write copy that isn't as well crafted as they might have hoped. Having someone read over your work can help highlight these issues, as well as provide a means to confirm facts, tone, and even branding consistency.
Tip 10: Always optimize for SEO
Recognizing that the importance of content marketing lies with the reader and not SEO is important—but that doesn't mean you should neglect SEO entirely. Keyword research, knowing your buyer personas, and building your headers/sentences around best SEO practices is a valuable skill in making sure that your content is not just seen by people, but the right people.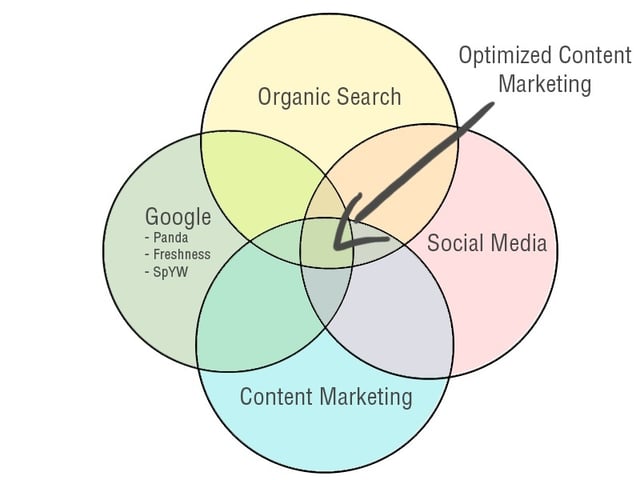 SEE ALSO: Are SEO Services a Waste of Money?
While building an effective content marketing strategy relies on a lot more than just writing random content, it is always important to remember that quality content is the first introduction your clients have to your voice and mission.
If you are looking for someone to help you create quality content and maintain the most effective strategies on the market, look no further than EYEMAGINE.