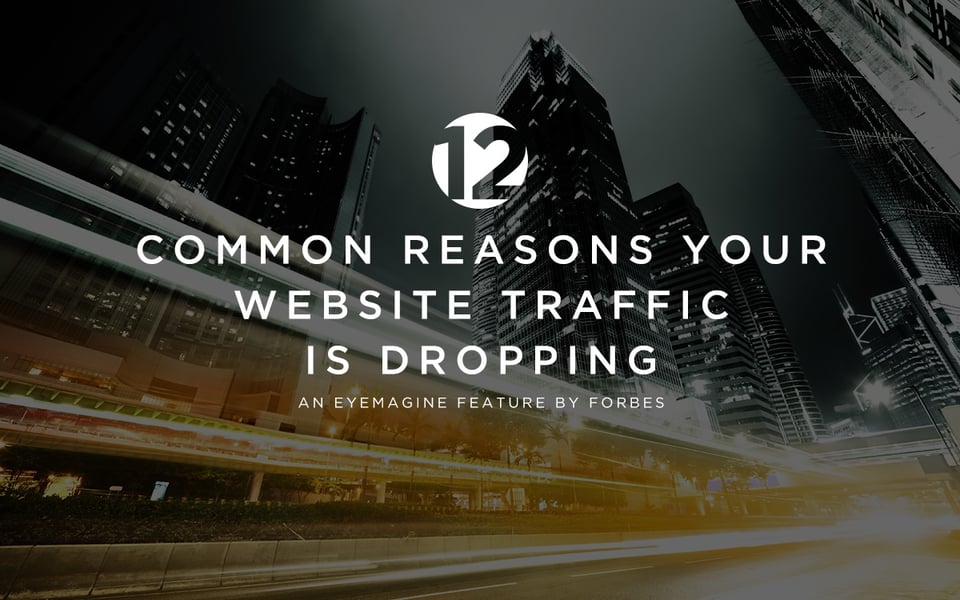 For any business with an online presence, it is common knowledge that website traffic is a huge part of what it means to maintain successful business. Generating web traffic allows potential customers to come to know your product, as well as educating them on your brand and what you stand for. Still, the road to consistent web traffic can be a bit bumpy—which is why, when your website traffic begins to wane, its important to learn why and how to fix it from experts.
Here at EYEMAGINE, it is our goal to make sure that you always have the best resources for solving these problems at your disposal--and we are here to prove it. Our CEO Andy Etemadi recently participated an Agency Council Panel for Forbes to discuss what you can to do understand why your website traffic—which you can catch up by reading the "12 Reasons Why Your Website Traffic is Dropping."
EXCERPT:
Use the simple publicly available tools to find technical problems: Google Analytics, Google Webmaster Tools, Google's Mobile-Friendly Test, Alexa, Moz, YSlow, and more. Fix the simple things first: 404 errors, long page load times, missing/incorrect on-page SEO (search engine optimization) elements, etc. Move onto more philosophical issues: performance optimization, A/B testing, user experience (UX), heat-mapping, etc. - Andy Etemadi
Read the rest of the article HERE.