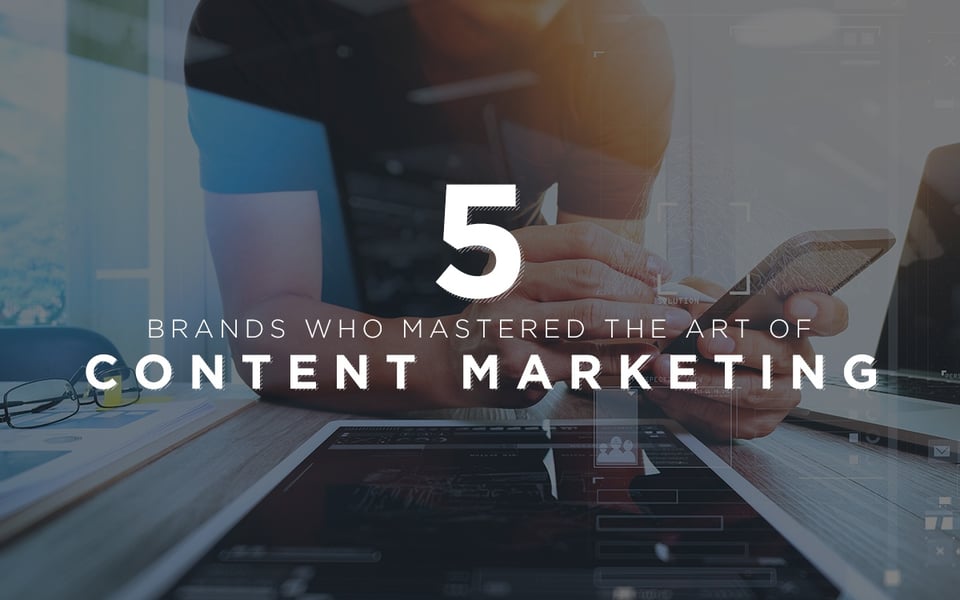 Lets face it: the sheer amount of content out of the digital universe these days is insane, and standing out in a sea full of familiar faces can be difficult for anyone. It can be hard to come up with content that effectively engages all the facets of your potential consumer base in a way that both engages and inspires them--creating something that represents your business while maximizing the potential of your content marketing strategy.
Here at EYEMAGINE, we know that sometimes seeing someone else's success can be good for inspiring new life and creativity--so we've detailed some lessons from five brands we thought deserved recognition for making us think and push our limits with their masterful content marketing.
At its core, REI is both an outdoor retailer and a Co-Op—a cross-channel retailer with over 130 retail locations dedicated to engaging socially with its network of outdoor enthusiasts. Paolo Mottola, Content Planning and Manager of Outdoor Retail for REI, made a point to express that REI's content strategy revolves around 3 things: educating, inspiring, and engaging customers.
REI's content marketing covers an array of different media channels, ranging from their Expert Advice Learning Library of long-form explainer articles to quality video productions about outdoor enthusiasts like the short film "Paul's Boots" and brief features like "Trail Angel."
In addition to these films, REI maintains a blog, Co-Op Journal, where they reach out to writers who are authorities on their topics and let them use their own voice. They also maintain active Twitter, Facebook and Instagram accounts, all promoting their non-content-specific campaigns such as #ForceOfNature.
SEE ALSO: How to Master Content Marketing in the Digital Age
The male counterpart to renowned luxury retailer Net-A-Porter, Mr. Porter is a brand often associated with best-in-class content marketing. Mr. Porter maximizes the effectiveness of the click-to-shop product experience by engaging fashion conscious men on a social and impression-based level, seamlessly blending the content and shopping experiences.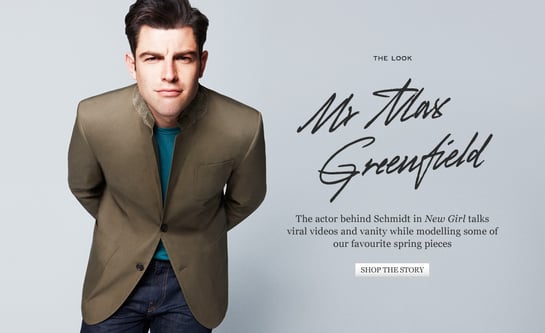 According to Mr. Porter's social media expert Lauren Luxenberg, the key to building an effective content strategy was making the brand appear like a living, breathing person—in addition to the immense care paid to crafting content with beautiful photographs, travel-stories, and A-List celebrity interviews.
The Mr. Porter Journal is online long-form content segmented to the interest of their multiple consumer personas, ranging from professionals interested in office culture to music aficionados—anyone with a penchant for fashion.
SEE ALSO: Marketing Strategy: The Latest in the Battle Between Long and Short Form Content
This, in addition to their actively engaged Instagram and YouTube account full of fashion how-tos, proves that quality content marketing can become as integral to your brand identity as you products themselves.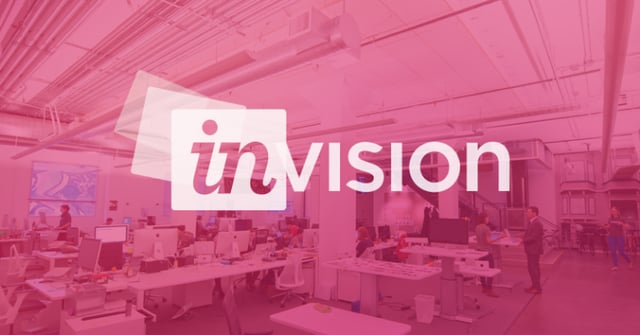 A world renowned design collaboration platform, InVision is a B2B tech company that provides companies from Adobe to AirBnb with a program to streamline product development. The Invision app, a prototyping tool created by designers for designers, brings design into all parts of the project/product planning processes—which is why they are so dedicated to a content marketing strategy that blends design, community and practicality.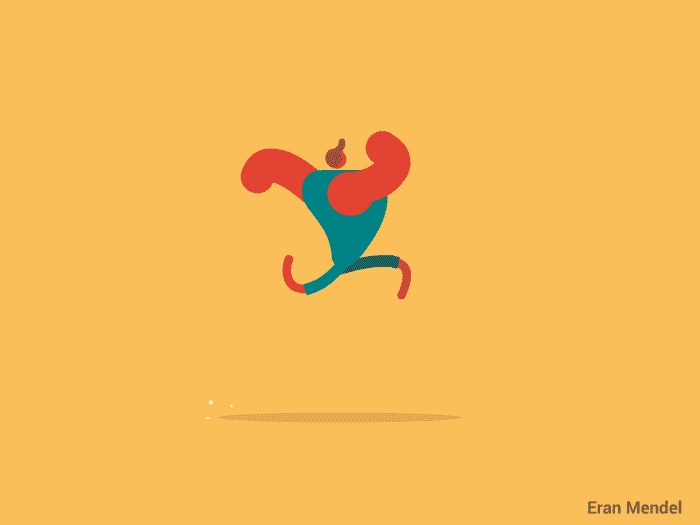 For InVision, design, demand, and content generation are the same thing—a chance to solve real business problems in a practical and visionary way. According to Clair Byrd, Head of Marketing at InVision, "[InVision] has always differentiated [itself] by focusing on design as a practice over our design practice" by making a point to "represent an accurate cross-section of what the design community cares about at any given time." In this way, InVision's content marketing strategy isn't about authoring their own content or building a topical strategy—it's about giving designers a platform for their thoughts. (A perfect example: this blog on Creating Loopless, Seamless GIFs by Eran Mendel).
The InVision blog has been commended by companies such as HubSpot and Forbes for its excellence and unique approach to content marketing—allowing people to write about what inspires them, rather than pushing the agenda of their brand every time. This strategy, alongside projects such as InVision's release of the full-length documentary DESIGN DISRUPTORS—a film screened in over 100 cities that generated over 100,000 leads—are what sets InVision's content strategy apart from the rest.
HYPEBEAST may have only become a public company in the last two years, but since its inception in 2005 the Hong Kong streetwear site has done something amazing: gone from a niche sneakerhead review site to a key player on the lucrative street fashion circuit. The name itself, originally a derogatory term used to describe someone who chases trends, was chosen by founder Kevin Ma in 2005—and now, twelve years later, the name and content are so well-known they are a full blown lifestyle brand, posting as many as 30 unique features a day.
HYPEBEAST'S primary content focus building a lifestyle centered around men's fashion, with an emphasis on sneakers and streetwear. "Getting a post in Hypebeast is like getting a nod of approval from the cool kids," said Fed Tan, founder of PR Agency Social/Capital. This is a far cry from what Hypebeast started out as: the dream of one man posting clothing reviews online five times a day.
As its grown, HYPEBEAST has diversified its offerings beyond fashion to include online content about everything from music, art & culture, and design, as well as full-length editorials, an Asian beauty market site Popbee, and HYPEBEAST's female interest counterpart, HYPEBAE. Today, the brand has even founded a print magazine, newspaper, online store (selling the products they showcase daily) and in-house creative agency in Hong Kong—all because of an effective content marketing strategy that now spans almost every social outlet on the media scene. HYPEBEAST reminds us of a very foundational truth: when it comes to marketing, content is king.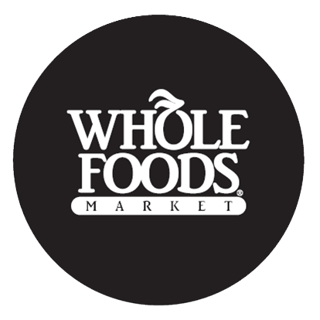 When it comes to content marketing, Whole Foods market is a master of providing value to its customers. Founded in 1980 in Austin, Texas, Whole Foods has grown from a local natural food supermarket to a national brand with over 15 different companies under their umbrella—a diversity that has expanded to include more than just business aquisition. Alongside their blog, The Whole Story, Whole Foods has a diverse social and online presence very few companies could pull off.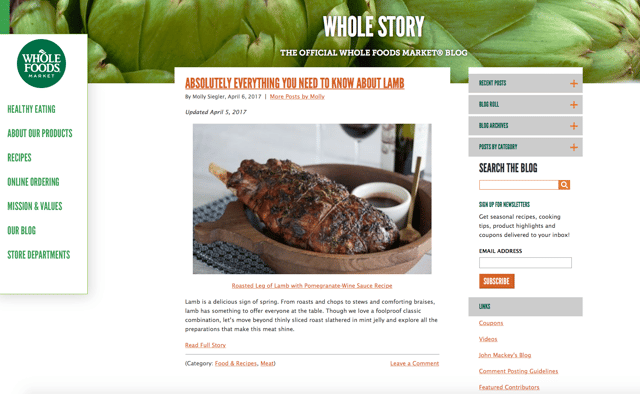 Michael Bepko, Community Manager for Whole Foods, explained that Whole Foods diverse content offerings was best accommodated by segmenting their consumer base by a few factors: location, social platform, and personal need. In realizing this, Whole Foods did something unprecedented: they gave stores in each region their own social media accounts, and left it up to them to monitor and maximize their engagement with their communities—keeping an eye on who and what was posting, of course, but still offering a unique autonomy to their locations statewide.

Today, Whole Foods' website is more than just a shopping resource: it's a place their customers can find recipes, event planning tips, health conscious information and articles, and personal experiences of other Whole Foods customers. Rather than fracturing their consumer base, catering to the different needs of their buyers helped them maximize their bond with them—becoming a Whole Foods community rather than being just a grocery store.
Content Marketing Takeaways
When it comes to content marketing, there are a number of strategies that work well; the key is finding the best strategy for your business and audience. Understanding your brand, your audience, and what works for them is key to building the best content marketing strategy for your needs--which is what each of these companies did, and why we love them.
SEE ALSO: Simple Guidelines for Establishing Your Brand Identity