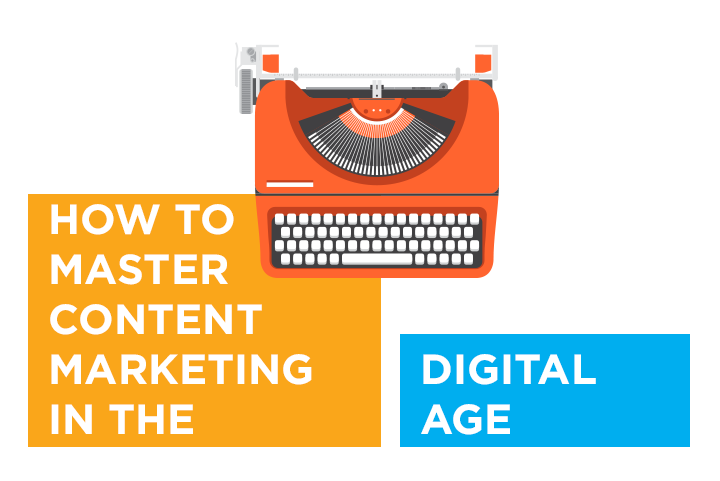 Online merchants often fear their content will not be seen among the millions of posts published daily, therefore they refuse to implement a content marketing strategy.
Although millions of blog articles are posted daily, you can still manage to rank high in search engine results or accomplish other marketing goals with content marketing. Creating an effective strategy is not easy, but can definitely be done if you're willing to put in the work.
Content marketing has been ranked as the most effective marketing strategy to date, making it imperative for companies to adapt. Don't miss out on the increased opportunities content marketing provides.
To make sure your content marketing strategy is successful in the digital age, we put together a list of essential components:
How to Master Content Marketing
1. Stay Focused: What does your company need?
Companies are often in a rush to increase customers, so they create a ton of content, become active on social media, and wonder why they are not increasing their customer base. Before you start implementing inbound marketing practices, analyze your company.
Ask yourself, what does your company really need? Is it traffic? or leads? If your eCommerce website has high traffic, but you are not converting visitors, your initial focus should be to create conversion paths.
Focusing on more than one strategy at a time will not allow you to properly measure where results are coming from. Remember, it takes time to pinpoint content marketing results. Keep a close eye on individual efforts; it will save time and money later on. Adjust efforts as deemed necessary. A recommended time to check on your efforts is every 3 months.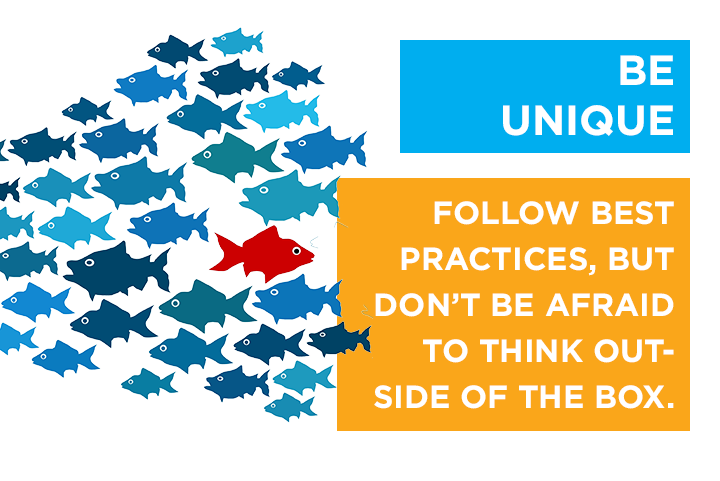 2. Be Unique: Follow best practices, but don't be afraid to think outside of the box.
The amount of content produced is multiplying as more companies realize the effectiveness of inbound marketing. Once you tap into your consumers' needs and interests, produce interesting and educational content. Experiment with the types of content and different posting times to notice what posts generate the most traffic or engagement.
Rosser Reeves created the powerful concept of implementing a unique selling proposition to marketing efforts. There is no better time to inform customers of why your business is different than a competitor's. Remember not to blatantly state you're better- show them why through quality content.
3. Acknowledge your customers: Build Relationships.
Companies should focus on building relationships now that it's easy to directly communicate with customers online. Although it takes time to analyze the return on investment, building brand loyalty is beneficial. Returning customers spend more money over time and their average order value is much higher than that of new customers. They share positive and negative experience with their networks and can be your biggest promoters, while building social proof for your company.
Social networks, customer reviews, and apps such as Yelp make customers more powerful than ever before. Your reputation is quickly enhanced or worsened by what is published online. Make sure to monitor your business's reputation by responding to customers if they reach out with compliments or complaints.

4. Quality Over Quantity: Quality content will help beat out your competition, even if they post 10 times per week.
Consumers have the opportunity to choose from thousands of competitors. One of the greatest differentiators between your company and a competitor is the quality of your content. Offering quality content will keep consumers coming back to your site for more information. Cranking out 3-5 poorly written articles per week will not increase your site's visibility. Quality should be the main focus.
Why should you focus on publishing quality content?
1. You will stand out among competitors.
2. Your company will be recognized as an industry leader.
3. Your customers will trust your expertise.
4. Consumers will return to your site for information.
5. Visitors and returning customers will refer your site to others.
5. Be Open to Innovation: Always stay ahead.
It's all about innovation. What companies come to mind when you think of innovation? Surely, it's an industry leader, such as Apple or Amazon. They're always ahead of competitors and ready to adapt to changing consumer behavior and technology.
The rate at which companies are innovating demands all companies to remain on their tippy toes, ready for change as it comes. To keep up with leaders in your industry, keep an open mind to new business practices and techniques. Don't be afraid to take risks.Take the leap to adopt new marketing strategies for your business to keep up and surpass competitors.
Are you ready to implement the most effective marketing strategy to your current marketing efforts? Let us help. Click below to see if content marketing is a good fit for your eCommerce business.