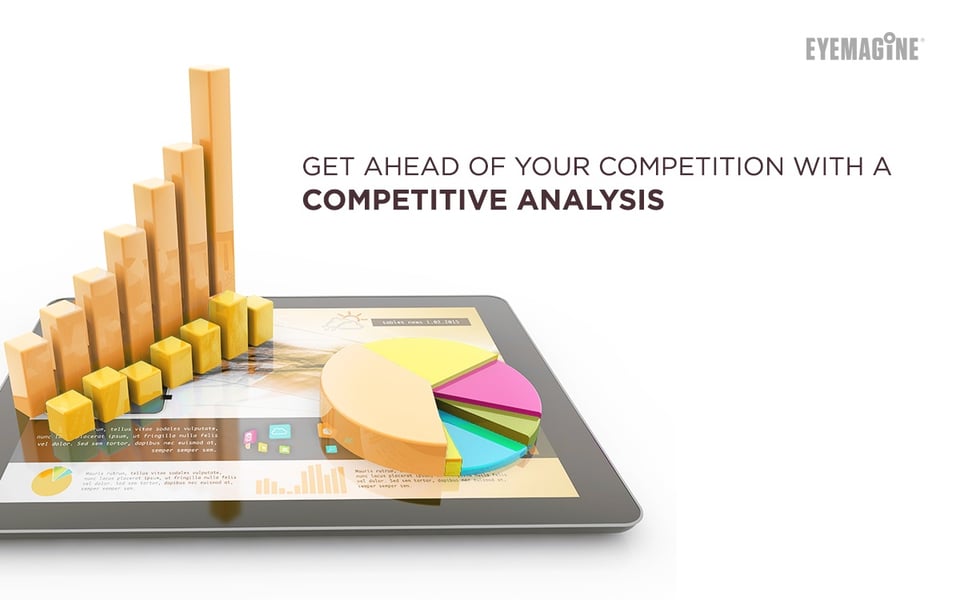 A competitive analysis is vital to improving your website's performance on search engines.
Traditionally, competitive analysis has been based on a SWOT analysis. A SWOT analysis provides an in-depth look at strengths, weaknesses, opportunities, and threats.
However, marketing in the digital age has taken on a new approach. Grand and vague analyses don't suffice anymore to yield an effective marketing strategy.
There's more to it nowadays, as better tools and more accurate data are available.
In this blog post, we'll uncover three useful tools to assist you in your competitive analysis, so you can get ahead of competitors.
Useful Tools for a Competitive Analysis
HubSpot Competitor Analysis
It's not surprising that HubSpot provides its own competitor analysis tool.
If you have a HubSpot account, you can access the tool via the "Reports" tab on your toolbar.
The competitor analysis tool provides information such as a "Marketing Grade," which is a measurement of your website's online presence, as calculated by HubSpot.
This is a very general score that is useful for marketing directors or business owners to tell, at a quick glance, how their company is performing online compared to their competitors.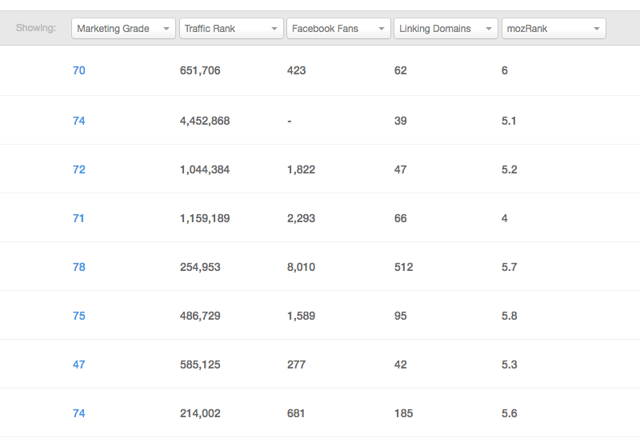 HubSpot's tool also provides metrics such as Moz rank, amount of Facebook and Twitter followers, and how many domains link to a website. The analysis pretty much stops there.
Although the tool does come in handy, a thorough competitive analysis requires more research than this.
Alexa SEO Analysis
Alexa is a more comprehensive tool that provides a detailed analysis of your SEO.
Although this tool is not specifically designed for competitive analysis, it provides a wealth of information about your website's performance, security, HTML tags, and overall reputation.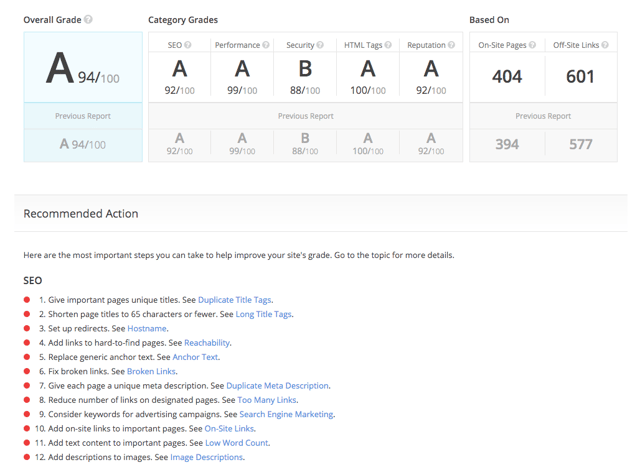 Alexa attributes your on-site SEO to different factors, helping you pinpoint areas where your website falls short. It also provides you with specific action items to fix those issues.
Why is this important? This feature can be utilized in your competitive analysis by generating an Alexa report on your competitors.
With a report, you'll be able to tell where and how your competitors are performing better than you (or vice versa), from the perspective of on-site SEO.
SEE ALSO: What Domain Authority Is And Why You Should Care
SpyFu Keyword Analysis
There's another factor which is just as, if not more, important than your on-site SEO - performance SEO.
Performance SEO can be achieved by publishing new content focused on keyword strategy, building inbound and outbound links, or even improving UX (user experience) on your website.
Enter Spyfu. Spyfu provides a detailed analysis of how your keyword strategy is performing, including your current ranking, difficulty, opportunities, and potential to rank.
More importantly, it offers a spy-like look at your competitor's keyword strategy.
Spyfu allows you to compare the keywords that you and your competitors are ranking for.
It gives you an opportunity to review what your competitors see as valuable keywords, whether you're currently ranking for them or they weren't even on your radar.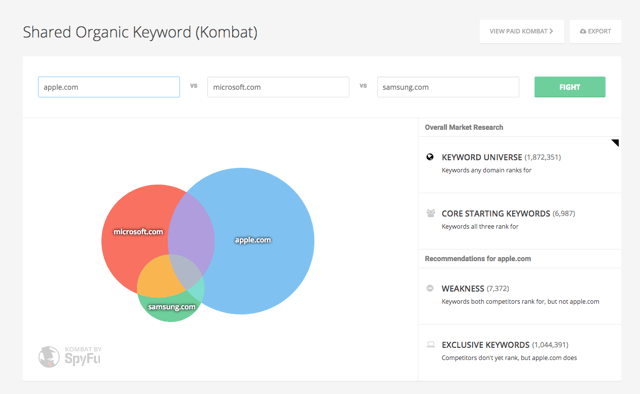 This transparency is extremely beneficial at helping you outdo your opponents' keyword strategy and show up on top in Google search results.
In order to get ahead of the game, there are two major players you need to investigate - your competitors and yourself.
It is essential to use tools, like the ones we mentioned, so you can strategically devise a marketing plan that will improve your competitive stance.
Want help discovering more about how your business compares to your competitors'?
To schedule a personalized competitive assessment, contact one of our marketing experts today.