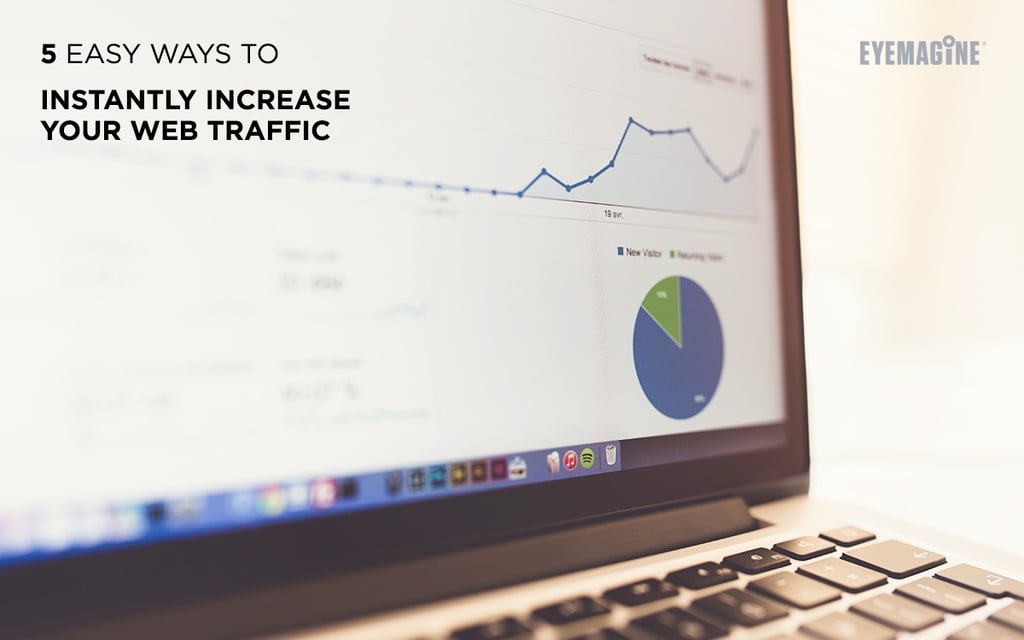 A recent survey conducted by analytics firm comScore revealed that consumers are doing more of their shopping online than they are in brick and mortar stores.
As online shopping increases in popularity, it's becoming more important than ever for businesses to be visible on search engines.
However, small to medium sized businesses often feel the frustrations of having to battle larger competitors for an online presence.
If you'd like to find out how to attract more customers to your website, read on. In this blog post, we'll share five easy improvements you can make to see an increase in web traffic.
Easy Ways To Improve Your Web Traffic
1. Optimize Your Website
In order for online shoppers to find your website, it should be optimized for search engines.
Your website needs to be both highly relevant to a search query and authoritative for Google to consider it worthy of the first page of search results.
How can you establish credibility in Google's eyes? One of the main ways is by obtaining more links from high quality websites. You can easily find linking opportunities using a tool like Alexa or SEMrush.
You should also complete an audit to discover areas of your website that are negatively affecting your search engine ranking, such as broken links, duplicate content, and missing title tags.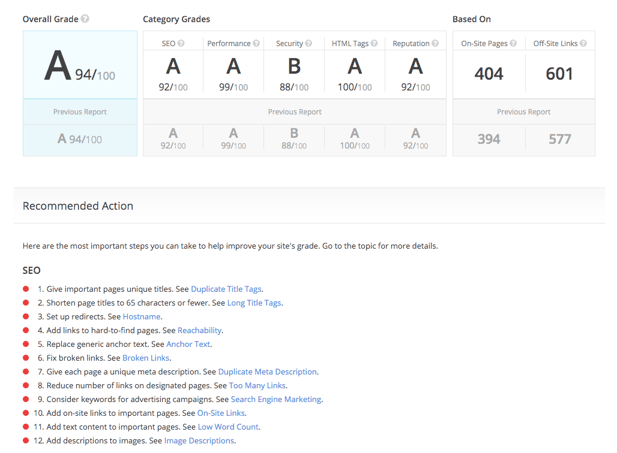 To make your website more relevant to searchers, optimize it for the keywords and phrases that searchers are most often using. Moz is a good resource for finding keywords that are popular with your target audience.
2. Write More Blogs
Businesses that blog 16 or more times per month get 3.5 times more web traffic that companies publishing four or less monthly posts.
The more quality blog content you create for your niche market, the more your website will become established as an authoritative voice in the industry.
There's a catch though: like your website, your blog content needs to be optimized for search engines.
Once you know the common phrases your potential customers are using on Google, you can craft engaging, educational content that answers their questions and meets their needs.
For example, if a decent amount of searchers are typing in, "Is Egyptian cotton better than regular cotton," and your company specializes in bed sheets, you'll want to create blog posts that focus on that topic and include that phrase throughout.
Prioritize topics and keywords that you have a high chance of ranking for. Guest blogging on other websites in your niche that have high domain authority is another effective way to increase web traffic.
3. Send Targeted Emails

After every visitor fills out a form on your website, whether it's to download an eBook or subscribe to your newsletter, you should be assigning them to an automated email campaign.
Segment these contacts depending on their needs and where they are in the buyer's journey.
Then send relevant content to nurture them and encourage them to revisit your website. Some examples of nurturing content for email campaigns are:
More helpful blog posts, eBooks, or case studies

An online course or webinar

Product giveaways

Coupon codes
Did you know you can keep track of which contacts opened your emails, clicked on a link, and visited your website? There are many tools that monitor this kind of behavior. Contact a marketing expert to find out more.
SEE ALSO: Newsletter Ideas That Will Keep Your Customers Engaged
4. Get Active on Social Media
Having a presence on social media (and regularly posting compelling content) is a must for any business hoping to increase their web traffic.
Whether your business is B2C or B2B, you should have accounts on the networks your customers hang out on - Facebook, Twitter, LinkedIn, Instagram, Google+, Pinterest, etc.
To start attracting more traffic from social media, set up automatic sharing of your new blog posts at peak hours of the day.
With Facebook and Twitter remarketing, you can install tracking pixels on your website to continue marketing to your site's visitors while they're on social media.
You should also be contributing valuable advice to industry-related Facebook, LinkedIn, and Reddit groups.
5. Invest in Paid Search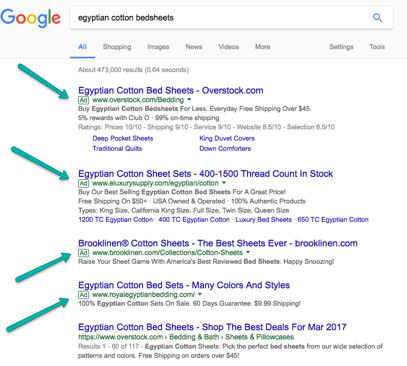 Don't want to wait for your SEO efforts to bump your business to the top of organic search results pages?

If you have the budget, paid search advertising is another easy way to get your website in front of more people.
How does paid search work? When you set up a Pay Per Click campaign (PPC), you'll be bidding against other businesses for the top positions. You only pay for the ad when a searcher clicks on it.
With Google Adwords, the most popular paid search platform, you can even bid on competitors' brand terms to try to win over some of their traffic.When creating your ad campaign, target keywords with high search volume and low difficulty. Another tip - PPC works best when you focus on conversion-centered keywords.
SEE ALSO: Want to Increase Traffic? 7 Search Engine Marketing Mistakes You May Be Making
Combine each of these 5 strategies and you'll see a boost in web traffic in no time.
Need some practical help executing these strategies? Our team of marketing experts is standing by to assist you.
Contact us to learn more about how to start increasing your web traffic today.