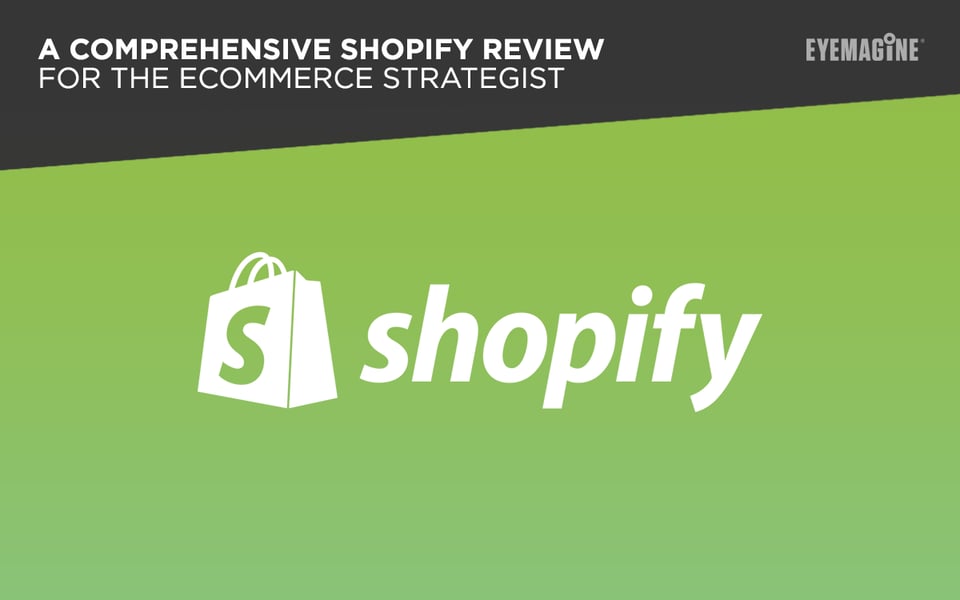 Shopify is a hosted eCommerce software. It was founded in Canada in 2004.
In this article, we will outline how you, an eCommerce Strategist, can use Shopify to achieve your online revenue goals. For more specifics about Shopify, check out their features.
A Comprehensive Shopify Review
Mobile
Mobile device compatibility has been a priority for Google for many years. As early as 2015, we heard the announcement of "mobilegeddon," Google's mobile-friendly ranking algorithm that gives boosts to mobile friendly pages.
This trend, even in 2017, has not stopped. Google continues to optimize its page ranking algorithms to favor websites that render well on mobile devices, including smartphones and tablets. The latest page ranking algorithm enhancements include favoring sites without mobile popups, which you want to get rid of.
Because Google prefers these mobile optimized websites, it's important to use an eCommerce platform that will enable you to accommodate their demand. This is simple with Shopify, who stayed ahead of the curve by offering theme options that are mobile-friendly.
When building a Shopify site, you can verify its mobile compatibility by selecting a theme and previewing it in the Shopify admin. This will help you make sure your website is optimized for both desktop and mobile devices.

Is your online store mobile-friendly? Use Google's Mobile Friendly Test to find out.
Search Engine Optimization
Shopify includes powerful Search Engine Optimization (SEO) features in all plans, including:
editable title tags

editable meta descriptions

editable URLs

editable image ALT tags

customizable image file names

automatically generated sitemap.xml and robots.txt files

automatically generated canonical URL tags (prevents duplicate content)
As an eCommerce strategist, your focus should be leveraging the technology to reach traffic goals. While on-page SEO capabilities are included by Shopify, you have to verify that you are using the capabilities properly.
Using tools like Moz, Alexa, and Ahrefs will help you validate your content, research your competitors, and track your progress.
Social Selling
Every eCommerce marketing strategy must incorporate a healthy dose of social selling. There are a few key social media networks that will help you be successful when selling socially. Using Shopify can help you maximize your results from all of them.
Blog Sales
Generating great traffic from your killer blog content but not seeing revenue? Adding a Buy Button to your blog articles can help to convert visitors into customers.
The tools to do this are built into Shopify, which includes the JavaScript code you need to copy and paste. Even non-technical users can do this with ease.
Once you've installed a button, Shopify tracks your Buy Button performance and displays results in the admin dashboard.
It's a very simple and effective method of monetizing your blog traffic.
Pinterest Buyable Pins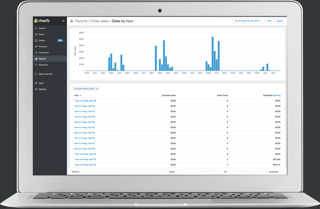 Remember the last social media software integration you built? Unless you are an eCommerce Strategist with a software background, I bet it was a challenge.
Shopify makes social media integration easier by doing the job for you. Shopify's unique partnership with Pinterest benefits you by making Pinterest Buy Buttons an included feature.
This means no coding, software, and no debugging for you—just social sales.
Facebook Shop
Facebook is the largest social media network out there, with 1.7 billion users. With Shopify, you can put your products in front of all those users with very little effort.
Shopify's integration allows you to increase your exposure by leveraging Facebook post boosting, increasing engagement by talking to your followers and running promotions through Facebook.
See Shopify's Facebook integration for more details.
Facebook Messenger
As Amazon gains market share, it is becoming more challenging for brands to hang onto shreds of customer loyalty. Amazon is winning the battle for price and speed, which means that brands that engage their customers in a meaningful way have a much higher chance of winning their business.
"While 77% of people surveyed repeatedly buy from the same brands, Repeat Purchasers and Brand Loyalists often have very different drivers," Facebook Insights learned. "When asked to choose the top reasons they continuously purchase from the same brand, Repeat Purchasers within a vertical tend to point to more utilitarian qualities related to price and convenience [while] Brand Loyalists within a vertical tend to prioritize more emotive and experiential qualities, like trust and service."
Talking directly to your customer is a competitive advantage that your brand can leverage when price and convenience aren't your competitive advantages. With Shopify, you have the tools necessary to do so available to you.
Performance
Your customers, along with the rest of humanity, favor fast page load times. Pages that take more time to load suffer from an exponential decrease in conversion rates.
According to The Aberdeen Group, "issues with application performance could impact overall corporate revenues by up to 9%," which is the exact opposite of what you want for your brand.
With Shopify, you don't have to worry about this, because it is built on a scalable infrastructure that supports spikes traffic and growth. As an eCommerce Strategist, your time should not be spent managing servers. Shopify solves that problem by managing the infrastructure for you.
NOTE: pagespeed is not achieved by infrastructure, alone. The code quality of the front-end of the website will impact page speed. See 5 First Steps In Optimizing eCommerce Site Performance for Better Conversions and more helpful information from our friends at Kissmetrics.
Reliability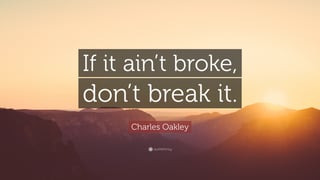 Shopify's is a closed-source system. That means non-Shopify developers do not have access to edit the code that runs the software. This is different than open-source code, where the code is readily available to a developer to modify and possibly compromise.
The closed-source nature of Shopify ensures that core functionality is in the hands of trained and certified professionals, employed by Shopify.
To those who see closed-source systems as a drawback, an open-source solution may be best—but for a merchant who puts reliability and ease of maintenance at the top of their priorities, this kind of system is a win.
Up Time
Availability to eCommerce is like oxygen to a human being. Without availability, eCommerce revenues drop while costs remain constant and most like increase.
An online store outage can cripple a merchant's profitability. Any outage will cause revenue to drop, and that revenue drop will be a pure loss. The inventory, payroll, and fixed costs will remain constant and the variable costs (to fix the outage) may spike.
Profitability, in this scenario, takes the worst beating.
Shopify's makes availability a top priority and tracks its uptime history.
Promotions
According to the Walker Sands' 2016 Future of Retail Study, nine out of 10 of participants said that free shipping was the top incentive that would make them shop online more often.
A number of premium brands refrain from offering cost-based incentives to their customers, but for those that do offer discounts, Shopify supports a simple discounting feature that allows customers to receive a discount when shopping online. Coupon codes are also optional.
Omnichannel
According to Business 2 Community, "retailers who have omnichannel customer engagement strategies in place enjoy an impressive 89% customer retention rate compared to only 33% for companies with weak Omnichannel strategies." This is important to note for an eCommerce strategist, as growing your business and brand exposure is of high importance.
With Shopify, this is simple, as it supports native integration with Amazon, as well as integration with Brightpearl, the world's #1 Omnichannel Retail Management System. Brightpearl integrates Shopify with Amazon, eBay, and additional channels with no extra steps involved for you.
Displaying your wares at Amazon and eBay increases customer retention, boosts revenue, and increases brand exposure—a simple strategy that grows revenue with no development cost.
Integrating with Brightpearl also means you get inventory management and complete ERP functionality. Who says marketing can't help operations?
User Experience
User Experience (UX) is the art of delivering what your customers want with grace and elegance. As users, we want to get our information, products, and services to a very high quality very quickly.
It all starts with an idea, which eventually develops into an online store. Think about what your customer wants. How do you want to deliver your value to your customer?
A good user experience where customers praise you for the ease of going through the buying journey is your end goal, but designing a frictionless purchase path for your customers is only as good as your ability to build the designs.
With Shopify, simple, easy-to-customize interfaces for online shopping are available to you immediately. Implementing unique and custom user interfaces for a Shopify store is simple for a mid-level front-end web developer.
Additional features are available by Shopify's App Store.
Campaigns
Shopify has made it simple to reach out and recover customers that have abandoned their carts. Learn how simple it is to setup automatic abandoned cart recovery emails.
Want to kick off a new campaign with complete reporting and analytics? See How to Track Your Marketing Campaigns in Google Analytics.
SEE ALSO: 5 Stunning Shopify Stores For Your Inspiration
Conclusion
Shopify has developed a platform that can support your eCommerce strategy with simplicity and ease. The platform itself has been proven to support growing businesses, as well as enterprises like Tesla, Redbull, and the LA Lakers.
If you are using Shopify and not seeing the results you were hoping for, let's talk. We can help.