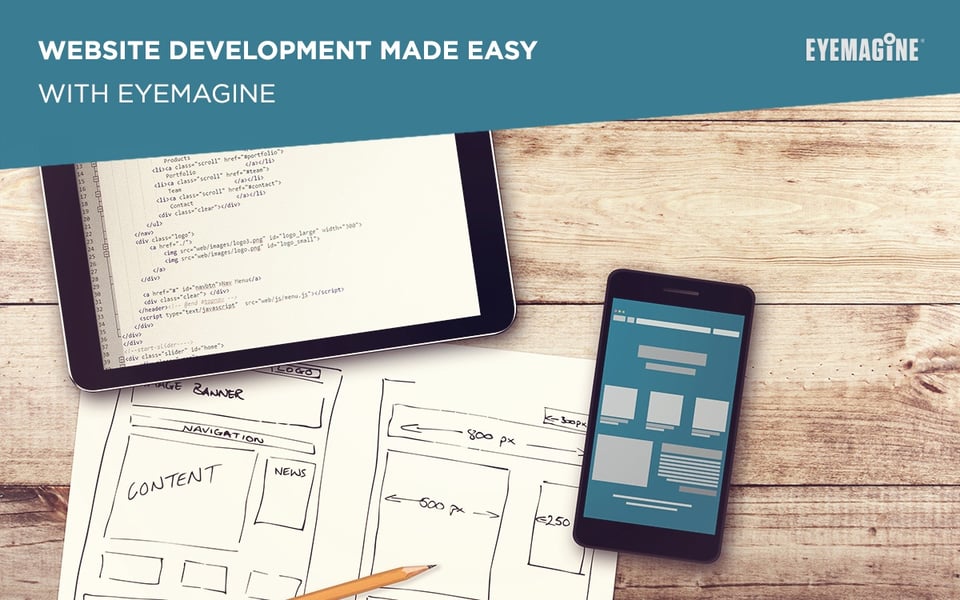 Your website is an extension of your sales team.
Its job is to raise awareness of your brand, inform your market, provide enough value to garner engagement, generate leads, and then nurture those leads.
Is your website doing its job? If so, is it doing it well?
At EYEMAGINE, we have been developing websites for over a decade. During that time, we've created a repeatable and reliable process that delivers success.
In this article, I'll share some of the key elements of that process and how each step can be beneficial for any website development project.
Why Website Development is Easier with EYEMAGINE
We Understand the Destination
Most website development initiatives start with a consensus that the company website is outdated and ineffective. Traffic growth is slowing. Bounce rates are increasing. Lead flow is in decline. Competitor websites are more intuitive, more appealing, and easier to use.
We know something has to change, though it's not clear exactly what needs to change.
EYEMAGINE makes website development easy by starting with a Foundational Assessment. The Foundational Assessment ensures that our engagement will be effective and results-driven. This allows us to understand the destination before beginning the journey.
We Create an Effective Blueprint
The Foundational Assessment gives us a comprehensive plan with proper expectations. From that plan, EYEMAGINE then creates specifications for website development.
There are a variety of eCommerce platforms that a website can be built on, such as BigCommerce, Shopify, Magento, or WordPress, just to name a few. The website will be built using a specific software language, and integrated with one or more software systems.
These specifications will define features, functions, technologies, and integrations in great detail. They will act as a blueprint for the entire website development project.
Custom website development projects are never free from surprises, although they can be limited with proper specifications and communication. The team at EYEMAGINE works to identify potential risks and make vital decisions early on to minimize surprises.
We're Organized and Efficient
Each of our website development projects is thoroughly planned using a production schedule. The production schedule shows the team's objectives throughout the website development process.
A clearly defined schedule helps everyone understand the true status of the project. It is common for website development projects to suffer from delays, but we contain delays by driving each project according to the schedule.
A well-maintained production schedule keep everyone accountable when it comes to making decisions quickly and providing deliverables.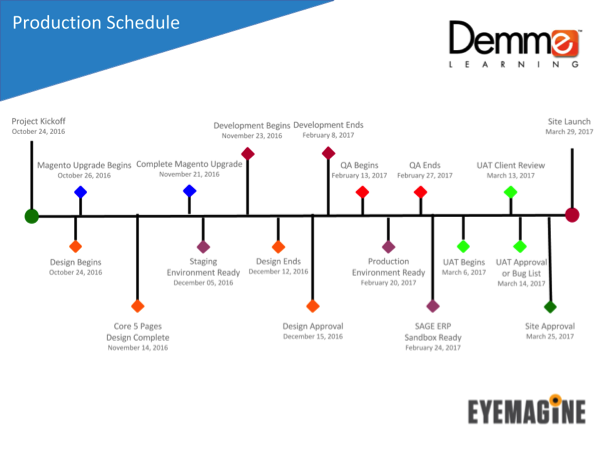 We Enhance User Experience
User experience is arguably one of the most important aspects of any website. If your site isn't designed with user experience in mind, then users and customers will find a better experience elsewhere.
During a website development project with Warm Your Floor, the team at EYEMAGINE made user experience a top priority. The effort, focus, and investment paid off in epic proportions.
The online store's conversion rates increased and the website won Best in Class from Interactive Media Awards. See the complete case study here to learn more about how we analyzed site usage data to dramatically improve Warm Your Floor's online presentation.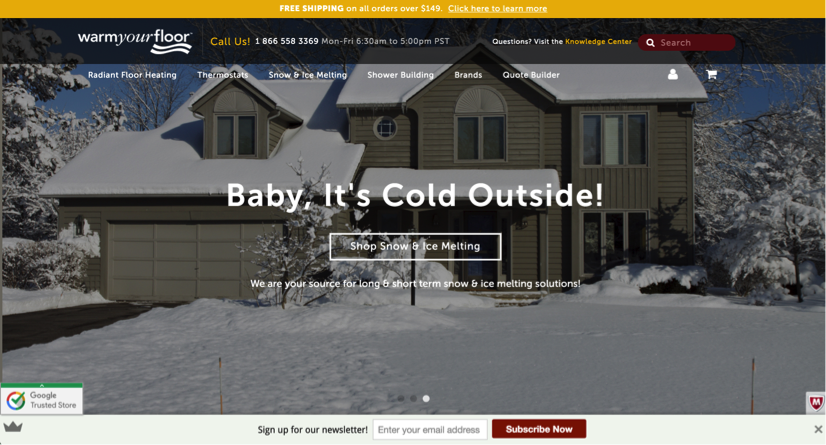 We're Industry Experts
Web technology changes quickly. What was relevant one year ago is now outdated. But if you have subject matter experts on your team, the schedule will be more achievable and the resulting website will be a quality product.
Without the right expertise, you could have a long list of problems and your schedule will be impossible to maintain.
The web development team at EYEMAGINE understands the technology, processes, and solutions required for delivering a successful business website.
Our team has gained subject matter expertise through extensive experience and training. This expertise is validated by our multiple certifications, industry awards, and impressive portfolio.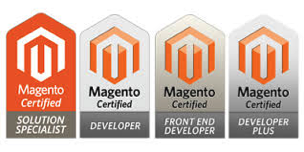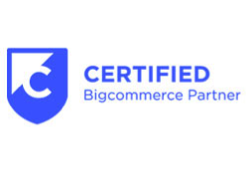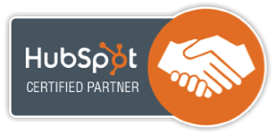 We Rely on Data
Decisions made without data can be very harmful to your business's health.
If your web development team is relying on mere opinions, they won't be able to predict or have confidence in the outcome of the website development project.
If you have plans to increase revenue, increase customer acquisition, decrease bounce rates and bugs on your website, data will lay the foundation for the path forward.
At EYEMAGINE, we require that data always informs our next steps. When creativity and scientific data analysis come together, something magical happens.
We Continue to Optimize
Website development does not end when the site is made public.
Optimizing a website is an ongoing process that consists of making multiple, relatively small modifications to the website while measuring the outcome of those modifications.
A/B and multivariate testing are methods we use to test customer-facing optimizations. A/B testing can be applied to something as simple as the color of a call-to-action button, and multivariate testing can be applied to something as complex as a checkout page layout.
EYEMAGINE ensures that your website continues to increase revenue, customers, and leads with optimization based on data.
SEE ALSO: EYEMAGINE helps Lift Supports Depot increase their conversion rate by 22%
Hiring just any web developer will get you a website, but the transaction could leave you with a product that does not achieve your business goals.
Partnering with EYEMAGINE results in a successful website development project as well as the contributions of a full-service marketing staff that will generate more leads, customers, and revenue for your business.
Our goal is to help businesses grow. If you have any questions about how we can help with your website development project, click here to talk to an expert today.