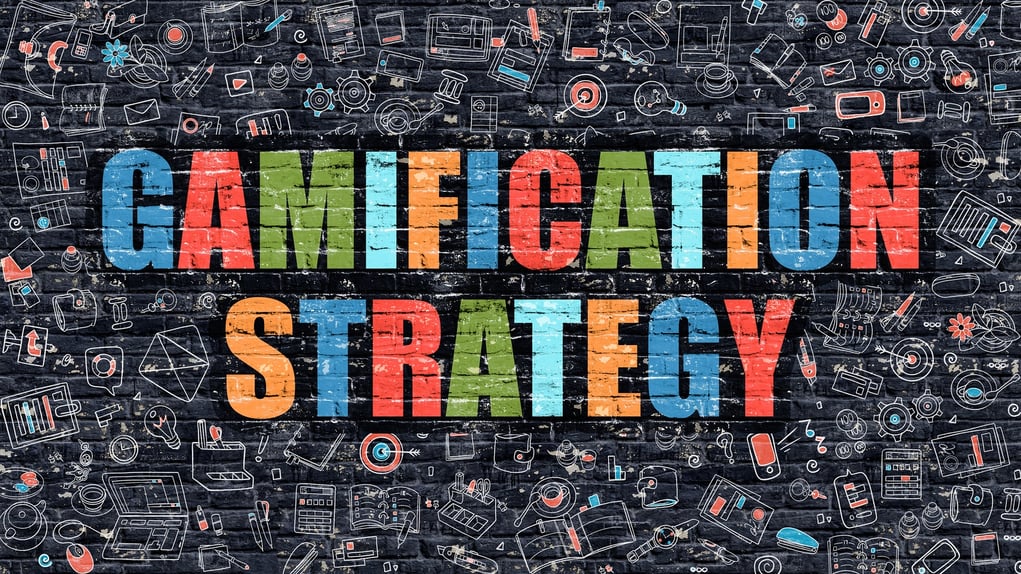 How would you like an army of die-hard advocates who can be called upon to influence buyers or use their social reach to spread the word about your brand? This is every marketer's dream, right? Today many top brands are discovering that the easiest way to recruit an army of such top influencers is through gamification marketing.
Marketers have traditionally relied on third parties to help influence customers. In the purest sense, you have brand influencers who, because of their love of the brand, voluntarily promote it through word of mouth, social media or review sites. The problem with influencers is their activity is disparate—they will engage when it is convenient for them, not when it might be most helpful.
On the other end of the spectrum are brand ambassadors, who are being paid by the company to promote your brand. If it is a celebrity or someone of authority, you may find that they are highly influential for some who are diehard fans (think Kardashians). The problem with brand ambassadors is that the relationship only lasts as long as the contract, and their influence may ebb and flow along with their life choices (again, think Kardashians).
That leaves brand advocates. Brand advocates are a group of select influencers who you can call upon to respond when you need them. Their incentive can be fostered through gamification.
Gamification marketing is not a new idea; for as long as I can remember, companies have rewarded customers for coming back to their web page or place of business. When I was a kid, gas stations used to give out shiny "collectable gold coins" to entice drivers to fill up with them (wow, dating myself). Similarly, McDonald's was one of the first companies to capitalize on this approach in a major way through their annual "Monopoly" scratch off games.
Advocate marketing is the newest example of this gamified approach. It is not about rewarding customers, but rather about getting customers who already love your brand to communicate that passion where and how you want.
Using advocates has always been effective because there is a science to it. The psychology behind why it works can be directly traced to theories first set forth by Robert Cialdini in The Psychology of Persuasion. In fact, advocate marketing relies directly on two of Cialdini's six principles:
Social Proof: As the old saying goes, there's safety in numbers. If so many people are advocating the benefits of your product or service, it must be good.
Liking: We are more likely to be influenced by people we like. If I am already in your social circles and following you on social media, I am more likely to be influenced by you.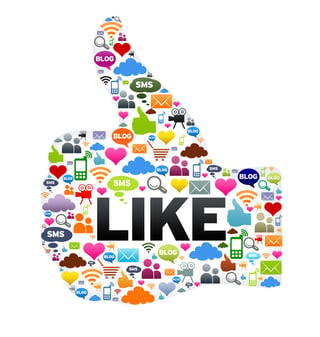 Simply put, potential customers are more likely to believe what their friends (even virtual ones) say about any given brand than they are to believe what that brand says about itself.
Gamification - Why It Is So Important
In 2014, Forbes Magazine reported that consumers trusted brand advocates at a rate of 92%, (Nielsen) which is the same trust level as a friend or family (Source: Forbes, 2014).
In 2011, 46% of U.S. executives said that an increase in brand advocates was one of the most important benefits of social media (Source: Jive, 2011).
The verdict is in; brand advocates work.
While Gartner predicted that more that 70% of Global 2000 organizations will have at least one gamified application by 2014, it probably will not be one for brand advocates, as only 20% of brands use advocates programs in their marketing (Source: Marketing Charts).
This is one of those marketing opportunities that will work until it reaches a saturation point, so capitalize on it now while consumers still trust brand advocates.
Gamification - Uses
The goal of any marketing program is to generate high-quality referral leads and nurture those leads into becoming customers. Brand advocates can be instrumental in each phase of the buyer's journey.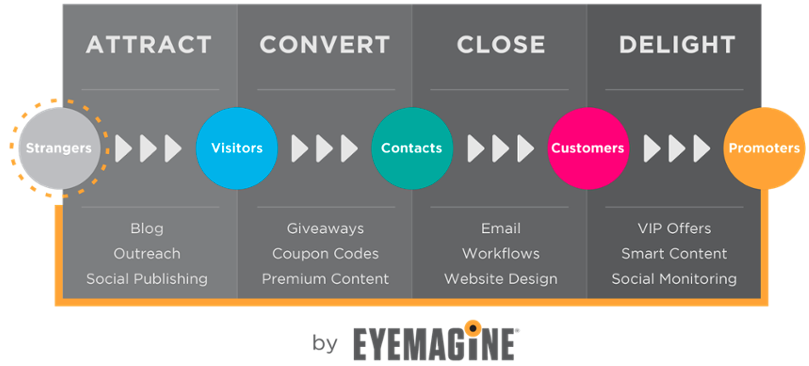 Your brand advocates can support your demand generation efforts by promoting offers, events, white papers, or webinars. Taking advantage of their social reach expands your sphere of influence.
They can also write online reviews in portals such as TrustRadius or G2Crowd. They can engage in LinkedIn conversations or respond to a tweet asking about your brand.
One of the most effective utilizations of the brand advocate is sales enablement. You can utilize the best and most articulate advocates to speak directly to prospects that have already considered your case studies and now want to talk to a real person.
Gamification - How it Works
Gamification incorporates fun, competition, and prizes to incentivize people who are already using your product or service to share their opinions and recommendations.
It incorporates aspects of loyalty programs, game design and behavior sciences. It recognizes that your advocates' behavior can be directed through reward and validation. For most of us, there is little doubt that rewards can be highly motivating. But if you're unconvinced as to how effective validation can be, watch the movie Validation.
One of the reasons this all works so well is that the individuals reading the Twitter or LinkedIn post, or the recommendation on the review site, have no idea that this army of seemingly independent responders is being directed by the brand they are advocating. Because discretion is a key element in how all of this works, I won't name any of the companies that are currently using this gamification marketing approach.
The elements of a gamification program will differ from company to company. But many of the characteristics that these programs have in common are covered by Debbie Hemley in her article, the 26 Elements of a Gamification Marketing Strategy.
There are 10 characteristics of a gamification strategy that are so important that I want to highlight them here.
1. Clear Objective
Decide what activities you want your brand advocates to perform. The scope and type of engagement will not only dictate its success but whom you are going to invite to the program. If your brand advocacy will involve direct verbal communications with a potential client, this is a different skill set than having someone retweet a promotion.
Gamification should not exist in a vacuum. Every campaign you run should include a gamification element if at all possible. You will want to establish the metrics you'll use to track and demonstrate the effectiveness of the program.
While you will want to monitor the engagement and activities of your brand advocates, the real metrics that need to be tracked concern how that engagement translates into a stronger brand profile and an increase in the number of customers you have. As with any marketing initiative, you will need to let the metrics determine the best ways to utilize your advocates.
As you continue to grow your program, you'll need to ensure that your processes and interactions remain scalable as the number of brand advocates you have working for you increases.
2. Exclusivity
It is imperative that the brand advocates be the right fit for your brand. Establish a robust screening process to ensure that the advocates are passionate believers in your brand and vision. It is important that they understand that they were hand-selected as representatives and reflect the high caliber of person you wish to represent your brand. Advocates who appreciate that they are special will go above and beyond in representing the brand.
Establish a social network to allow members to connect and socialize. It is not only more fun to play with people you know; it can generate some friendly competition that will further boost engagement. You should also reward participants with points when they interact with others in the community forum.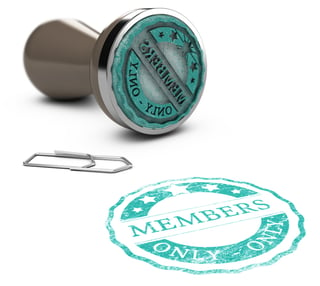 3. Engagement
Make it as easy as possible for your brand advocates to acclimate to your program. For each new advocate, have a series of tasks that are simple to complete but highly rewarded. For example, award them points and a badge for completing each step in setting up their profile (e.g. uploading their picture, completing their bio or connecting their social channels).
Have each step of the set up process be an individual task. This will not only assure that all the information you need has been completed, but will provide practice that is reinforced.
4. Challenges
Challenges help keep people interested and provide the brand a means of directing the activity. For each challenge, make sure that the points that can be earned reflect the difficulty, time involved, and importance to your company. It is far more valuable when a brand advocate provides a referral or gives an online testimonial then merely tweeting about a particular event.
Each task should have a specific deadline for completion so that you ensure the activity will take place when it is most beneficial to the brand.
In addition to fun activities that foster a sense of community, some examples of tangible tasks that brand advocates can perform are:
• Sharing a corporate blog with their social network
• Retweeting a positive tweet to their social network
• Responding in mass to a social media request for feedback on your product
• Writing a complementary blog on their website
• Providing positive feedback on review sites (e.g. Trust Radius, G2 Crowd)
• Providing feedback on new product offerings
• Providing a customer referral
• Speaking directly to prospective customers who are interested in your product
5. Diversity
Not every challenge will appeal to every participant. Some will not feel comfortable being asked to speak to a potential client or to write an online review. However this same person might be an absolute wizard at advocating your brand on social media. Challenges must provide enough diversity for each participant to find an engagement that suits his or her personality.
6. Competition
Competition gives people a chance to prove themselves against others. Participants take their role very seriously and most would relish the status of being seen as the No. 1 brand advocate. Being at the top of the leaderboard gives them this gratification.
What they will do with the points they earn is less important than being seen as one of the top brand advocates. The competition may also spark some friendly rivalries that often turn into friendships.
Leadership boards will allow participants to see how they compare to each other. Since brand advocates will join over a period of time and some will not be able to perform certain tasks, there will be a large disparity over time in the rankings. To avoid discouragement for participants, it's a good idea to only show the points accumulated by the five participants above and the five below them.
7. Rewards
Most gamification platforms reward participants for completing a task. For brand advocacy programs, this is a critical component that will allow you to task individuals to respond to social media need, reply to a referral, or make a recommendation.
Having tangible physical prizes and rewards is critical in helping to promote the desired activity and ensure engagement. Make sure the prizes will be truly valued by your participants.
SEE ALSO: 3 Small Companies Master Social Media: Learn From the Pros
Many companies choose to reward participants with branded swag. However, if you want real engagement, reward your advocates with gift cards from major online retailers (e.g. Amazon, Apple). The key is to have a variety of options so each person can decide what is important to them.
8. Integrity
Make sure you have integrity in your reward programs. I have seen significant disengagement when a brand decided to "double the points" it took to earn gift cards or swag, or even fail to reward them at all. Participants will feel tricked and there is nothing worse than a former brand advocate who has now turned on the brand.
9. Validation
We are in the millennial generation where social interaction is expected and rewarded. Foursquare became one of the original masters of this by encouraging people to check-in by awarding them badges for engagement.
People love to be validated. Many programs thrive simply by awarding users with badges for engaging in activities. However it's important to award them in a meaningful way to ensure that they are appreciated.
10. Nurturing
Brand advocates can easily get burnt out or discouraged. It is vitally important that you send periodic emails, displaying their progress and thanking them for their effort. Occasionally give them a reward just because they are awesome.
Ask them for suggestions or ideas to generate further participation. Thank them and reward them for those suggestions.
When they post something meaningful on social media retweet or repost it.
Have a monthly virtual meeting where you acknowledge the individuals who went above and beyond. Most importantly, listen to them and make them feel important and part of your community.
Automation
Finally, do not attempt to build a brand advocacy gamification program without using a third-party platform. There are a number of gamification providers who specialize in brand advocacy programs. Several examples are Influitive, Nextbee,Bunchball, or CustomerAdvocacy.com.
Since I am not advocating one over the other, it is a safe bet that I am not a brand advocate for any particular provider. I am just an advocate for the effectiveness of the programs.
Limitations
Gamification is not for every company nor can it operate in a vacuum. You need to have an established brand that advocates believe has value and are willing to promote. You cannot use gamification to get an advocate to do something they do not believe in or aren't inclined to do.
Moreover, gamification is a marketing tactic. It is one part of a comprehensive inbound marketing plan that is designed to attract, nurture and convert your targeted personas into customers.
SEE ALSO: What is Inbound Marketing and Inbound Commerce Methodology?
Gamification is a great tool for encouraging participation in an existing program, but it doesn't replace other key elements of your programs. As we've previously mentioned, successful programs should be closely tied to your business vision, rewarding behaviors that are in line with your company goals.
Think of gamification as a method to get customers involved in your programs and to keep them engaged.
Conclusion
When used properly, gamification can be a tremendous method of getting an army of advocates to engage where and when you need them. It can motivate the power of social influence to persuade prospective customers to engage.
Want to harness the power of gamification to create an army of advocates for your brand? Ask us how!