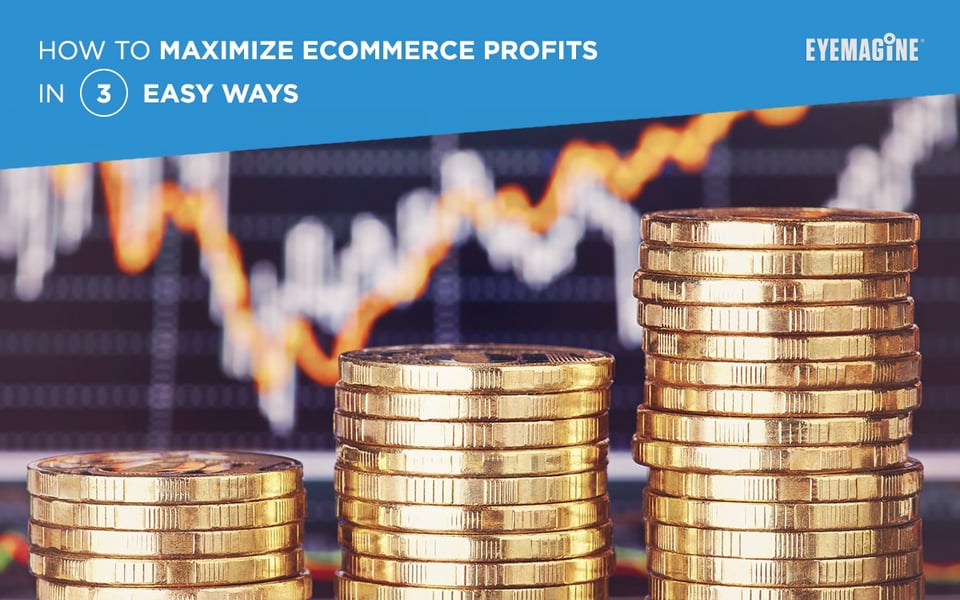 At EYEMAGINE, we've worked with many eCommerce directors and managers. The most common denominator among all of them is their belief in controlling costs.
If you also are looking for ways to manage costs and maximize your eCommerce profits, keep reading.
The advice we'll share in this blog post is simple yet effective. Apply it to your eCommerce business to see an immediate impact on your profits.
How To Maximize eCommerce Profits
Payment Processing
Payment processors have been known to start a relationship with a client, deliver services, and gradually raise fees. Because payment processing is a silent service running in the background, it is rarely discussed or audited.
More advanced payment processors with all the bells and whistles may not be necessary for your growing eCommerce business. The fees attached to those bells and whistles will come out of your bottom line.
As a business grows, it becomes more important to manage cash flow. Freeing even a little cash makes a difference.
Recently, we helped one of our growing clients to maximize revenue from their online store.
As an eCommerce partner, we looked at the big picture. After inheriting the eCommerce platform, we made enhancements to optimize the checkout path and improve the conversion rate. We then took it a step further and dug into the payment processor.
We brought in one of our payment processing partners to have a look. Custom rates for each business can vary based on many different factors, including risk, volume, card types, competition, method of processing, and chargebacks.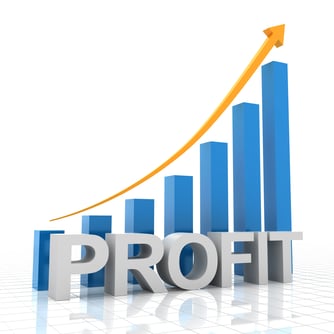 After an audit of the payment processing fees, our payment processing partner was able to offer over a 30% reduction in fees. That reduction in fees resulted in adding 1.5% to the client's bottom line.
Now, that 1.5% is profit. There was no additional cost of migration or implementation.
If you can instantly grow your profits by 1.5%, how would that change your business?
To find out, request a complimentary payment processing audit today.
Hosting Fees
A reliable and consistent hosting partner is worth their weight in gold.
However, like payment processing, hosting is another silent part of the cost of running an eCommerce business - it is rarely audited.
On more than one occasion we have found hosting services for decommissioned applications. It is often the case that a new staff member is not aware of the hosting fees or the decommissioned application.
The mentality that "It's in the cloud, so no one has to worry about it" is a dangerous and common mistake. That statement is true, to the detriment of the bottom line.
When was the last time you audited your hosting bill? Are you leveraging the latest cost-saving technology in the market?
At EYEMAGINE, we offer a complimentary hosting audit. Click here to find out more.
License Fees
Recurring license fees are another source of costs for eCommerce businesses.
If you are taking advantage of the valuable technology out there, chances are you have many license fees for several valuable services. (We subscribe to many ourselves).
But in the world of eCommerce there is no such thing as "set it and forget it."
You should be auditing your license subscriptions regularly, especially after an eCommerce replatform, when the software licences that were active for the previous platform are no longer necessary.
Canceling stale subscriptions is another effective way to reduce excess fees.
SEE ALSO: 5 Essential Tips for Launching Your eCommerce Website
These are three easily applicable and powerful ways to maximize your eCommerce profits quickly, without any additional cost.
It is in your best interest to take steps immediately - run, do not walk.
If you need assistance implementing any of these cost-saving strategies, contact our eCommerce experts, today. Start realizing the profits hidden in your eCommerce business.