New mobile payment app is the ultimate closer!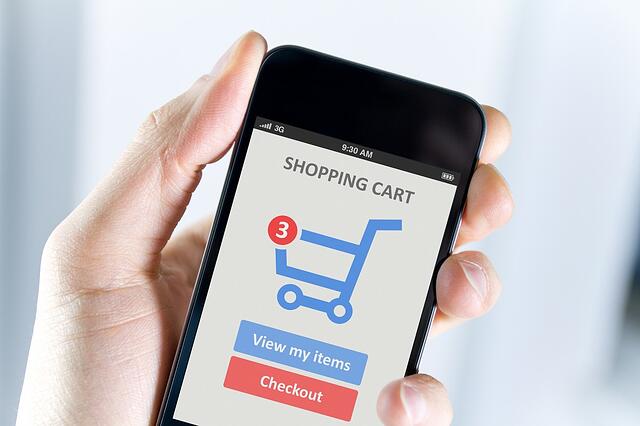 When your customer makes their purchase decision, the last thing you want is to give them more time to back out. Google says that shopping cart abandonment on mobile devices is a staggering 97%. One of the key factors for this failure to close is the hassle of login and filling out payment information. A new mobile payment app by SEKUR.me is the only product in the United States that can do 1-click payments for mobile web sites, without having to login first. It is the antidote for mobile shopping cart abandonment.
As on the go consumers involve their smartphones more and more in the shopping experience, offering them a seamless checkout is a no-brainer. Let's face it, filling out forms is not what a smartphone does best. SEKUR.me's mobile payment app eliminates the need for remembering passwords and filling out onerous payment information.
Jack Bicer, CEO and founder of SEKUR.me explains, "On the average, it takes five steps to complete a shopping cart, which can take anywhere from a few minutes to ten minutes. About 12 percent of those shopping carts are abandoned because they're too complex or it takes too long. What we do, is we provide the capability for users to pay for those purchases using their mobile phone. They can scan and pay within seconds, without having to type anything."
Bicer, a 30 year veteran in the software development business, was the inventor of uninstall and automatic software updates. With SEKUR.me he is bringing his flair for creating disruptive technology to e-commerce.
The SEKUR.me mobile payment app not only makes mobile checkout fast, it makes it more secure as well. Using an individual's mobile phone and QR codes, the system creates a unique mobile fingerprint that identifies their mobile phone. All sensitive payment information is stored on the user's phone. This allows for:
No more user names or passwords to remember!
Checkout and purchase in seconds - no typing!
Pay using the browser on your phone with one button click
Same login and payment process at every website and every store.
One secure app does it all.
Significantly reduce the risk of ID theft and fraud.
Anonymous payments - keep confidential purchases confidential.
Bicer adds, "Plus, we do multi-factor, authenticated payments, because every transaction is verified by a user's secure FonePrint™. That secure FonePrint™ is you plus your phone, which creates a dynamic digital signature that is virtually impossible to replicate. We verify that this is coming from you before any payment information is sent. That makes it much safer, reduces fraud, and cuts down on payment friction, which can increase revenues by as much as 35 percent."
By installing the free SEKUR.me mobile payment app on their Apple or Android smartphone, consumers have a digital wallet that allows for omni-channel mobile payments for:
Online Web
Mobile Web
Retail
Offline
Mobile Apps
Paper BillPay
See how easy and secure mobile checkout can be in this one-minute video.
Watch Magento eCommerce on mobile browsers in this one-minute video.
Learn the desktop browser operations, including Magento eCommerce, in this one minute video
For an example of a site running on SEKUR.me, check out The Persimmon Tree Tea Company!
Enhance your ecommerce purchasing process with mobile payment apps