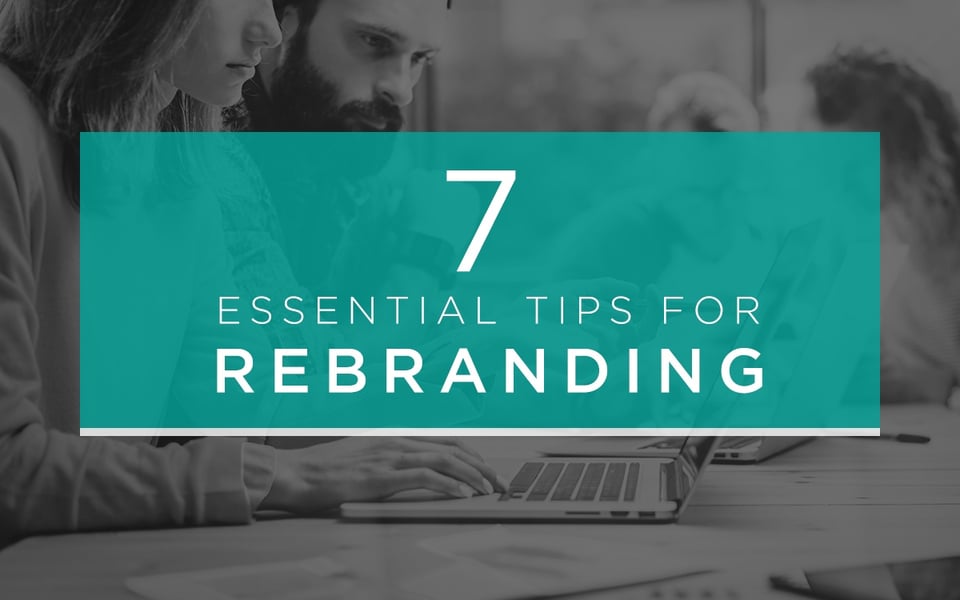 It's one of the most uncomfortable, exciting, and inevitable concepts known to humankind: change. We can't hide from it, and like every successful CEO says, you need to adapt to survive.
In this fast-paced, technology-run society, every company is trying to be top dog in revenue share--doing whatever necessary to please shareholders. As we continue to get faster and more diluted with marketing options, it's imperative your organization is keeping up with the current buying trends of the consumer world. What does this mean for you?
If you're thinking this means it's time to make a change and rebrand your business, here are some some helpful tips to get you started.
Step 1 - Ask Yourself: Why Should We Rebrand?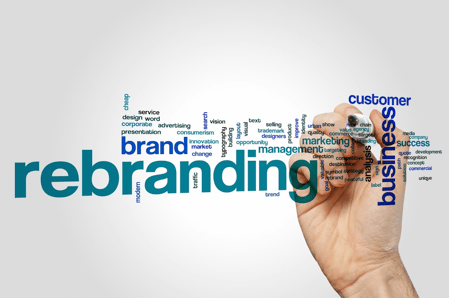 Before you take the plunge, consider why you are rebranding your company. It's one thing if sales and web traffic has died down, but another if you're just tired of looking at your logo.
What is your reason for rebranding? It might be proactive, such as entering a brand new market or preparing for customer growth, or reactive, like fixing a PR nightmare or undergoing an acquisition. Once you determine why you want to rebrand, it will be easier to start the process.
Step 2 - Do your research
Revamping your brand on false assumptions is costly; without the proper research, you risk losing both current and new customers. Remember when The Sci Fi network updated their name to SyFy, which is a slang term for syphilis? Did no one in the company bother to Google this?
Start by obtaining feedback from your employees and stakeholders. Ask for their thoughts on current images and branding, and present them with new ideas. For current and potential customers, see what they think and feel about your brand by creating email surveys and making phone calls - you can even provide small incentives for their time and opinions. Our go-to is SurveyMonkey for businesses. The objective here is to find out what your current brand perception and competencies are from the consumer mind.
Another key tip is to keep a close eye out on your competitors. If they are up-to-date with the latest market trends and you aren't, you could become obsolete. Brainstorm with your team and come up with ideas that branch off of a competitor's successful activity. An example would be the story of UPS; with competitor Fedex killing the market with their innovated shipping processes, UPS had to completely rebrand themselves. By improving their customer service and shipping methods, as well as relaunching with new ad campaigns, UPS was able to double FedEx's profit margin in early 2001.
SEE ALSO: 4 Top Branding Guidelines to Improve Your Marketing Strategy
Step 3 - Inform the stakeholders
All key players need to be on the same page throughout the entire rebrand lifecycle. Important details such as objectives, budget, timelines, and relevant research needs to be documented and communicated clearly, so everyone is onboard and assisting with the new rollout. The last thing you want is an exec pulling out last minute because he or she felt mislead on something.
Step 4 - Figure out your story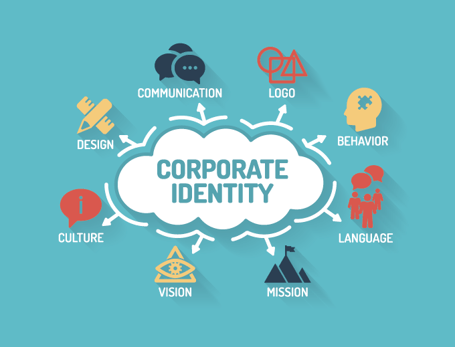 Every prosperous company has a story behind them - it's what builds and drives customers to their products and services. Your rebrand needs to to be permeated with your new story. This does not mean bombarding your audience with ads and sales tactics, but instead finding a way to relate to them.
Does your story trigger an emotion such a desire or humor (the Old Spice rebrand is a great example)? Explaining a problem they might have, finding a solution and getting excited about it. Answering the question "why should I buy from you?" with a story instead of a sales pitch can improve the trust and relationship with the customer.
A great article on tips to finding your story can be found here.
Step 5 - Plan from every angle
Think about your current brand presence, and take inventory to see exactly how many identifiable assets will be changed. The logo, marketing collateral, email signatures, promotional items (in-house and client facing), advertising, building signage, website design, SEO services… the list goes on.
The point is, rebranding requires spending, so get a handle on project scope and cost early. Create budget estimates and communicate these to the stakeholders, and always plan for unexpected curveballs that might be thrown your way.
SEE ALSO: Simple Guidelines for Establishing Brand Identity
Step 6 - Rollout
Now it's time to show the world your new look. Launch internally first, so employees can be educated, trained and be advocates for your rebrand. Then you can launch externally.
All company communications should be permeated with the new brand; this includes the website, signage, sales tools and -this is a big one- social media. This is where the majority of your audience will see the rebrand first; make sure all your social platforms are cohesive and tailored for every channel.
Step 7 - Keep at it
Now that you've launched, know that you've only begun to scratch the surface of your rebrand campaign.
The key here is commitment; never stop supporting and promoting your new brand, because there will be criticism from both sides of the spectrum. Monitor consumer reactions on social media, and don't make any major changes - only tweaks here and there.
Finally, be consistent; too many rebrands in a short period of time will cause confusion and disinterest. Keep pushing your new brand, and be proud of your hard work, because as we all know, change is never meant to be easy!