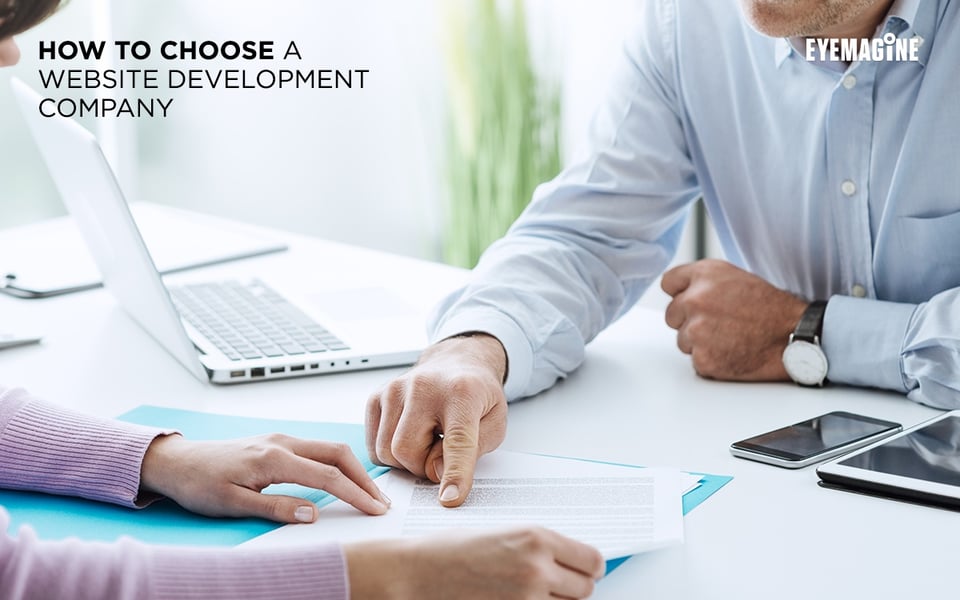 Choosing a website development company is overwhelming.
There are companies that specialize in specific industries, companies that specialize in certain platforms, local companies in your city, and companies all over the world.
Which one is the right one? Which one should you choose?
Which one is going to deliver on their promise?
In this article, we will cover the top tips for successfully choosing a website development company that will deliver the results you and your business need.
How to Choose a Website Development Company
Make Sure they Understand "Success"
When working with a website development company, you are asking a group of people to get to know your company on a very intimate and complete level in a very short amount of time.
You're also asking them to translate this new understanding into a digital representation of your brand.
It's quite a demanding request.
Early in the relationship, it is your responsibility to help your website development company understand what you want out of the engagement. If your business needs are not understood then chances are high that you will not be getting those needs met.
To define success to your website development company, start with a simple written list. You can use a napkin if you want to. Just be clear and describe what you want the future to look like with your new website.
Use specific, objective terms. Does the website need a chat service? Does the website need to display data from a 3rd party application? Does the website need to generate a specific number of leads every month?
Clearly describe what the website needs to do, have, and deliver.
For more complex projects, an experienced website development company will begin with a "Discovery" phase. During this phase, the company's team will learn and document the requirements for the project and outline the entire scope of the new website.
Trust Them to Represent Your Brand
When you hire a website development company, you are hiring their talent, knowledge, and creativity. They may approach the website development engagement as though they are approaching a blank canvas.
This type of approach requires extreme trust in the company and their vision for your new website. You should feel comfortable putting your project in their hands.
In addition, you will most likely have ideas and brand-related requirements that they should be aware of and adhere to. Clearly represent your brand by bringing your style guide to the website development team.
Your brand style guide will accurately display the nuances of your brand and how you want it represented online. Don't have a style guide? Create one.
This small investment will save time, money, and frustration during the website development process and beyond. Every brand should have a style guide.
SEE ALSO: How to Define Your Brand Personality
Have a Focus on Retention
Prospective customers are gathering information about your product, your company, and your offer through your website.
How will your website entice these customers to keep coming back?
It's not something most businesses think about when building a new website. You may be thinking that the website development company will handle that, and maybe they will.
Confirm that assumption early on in the conversation. Customer retention is extremely important for your business.
Ask your website development company how they plan on bringing visitors back to the website. You know your business better than anyone, so don't forget to bring your own ideas to the table.
Very few things in life are more disappointing than launching a brand new website, one that you invested a lot of time and money in, that doesn't achieve your business goals.
Design the future you want to live in and avoid disappointment.
Will They Adapt to Change?
Building the website is one step on a journey that will last as long as the business does. Throughout that journey, technology will advance, people will adapt, and your website has to stay ahead of the curve.
Google started penalizing websites that do not support mobile device users in 2015.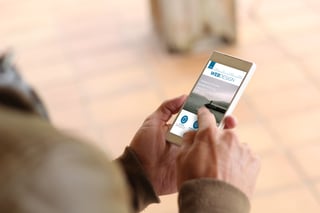 That is one example of the World Wide Web adapting to change in technology and people. You need to stay in the game and adapt to such changes with proper planning and budgeting.
Choose a website development company that is willing to update your website when needed.
These are just a few things to consider when working with a website development company to represent your brand online. Going into any website development engagement with eyes wide open will reduce stress, costs, and improve the quality of the finished product.
Need help with your website development project? Contact us for a consultation today, and learn more about how our team of eCommerce experts can help make your new website a success.