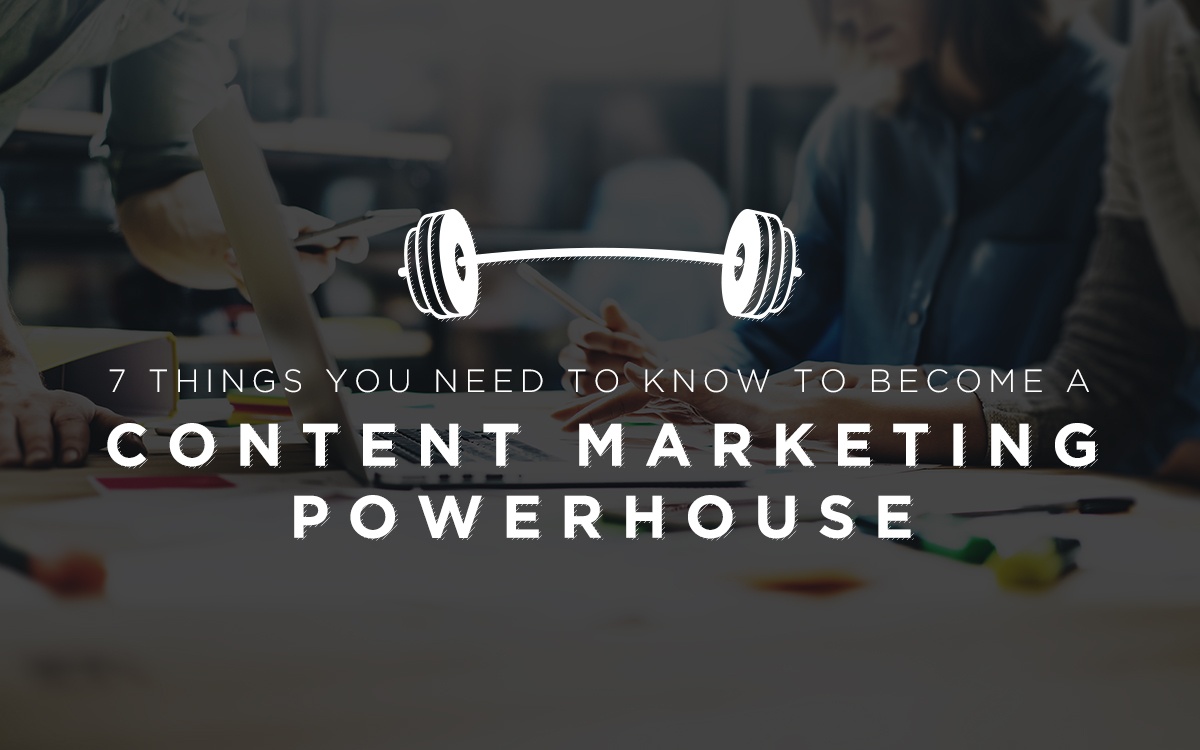 Anyone in the world can become a content marketer--but not every person can do content marketing well. Too often, poor content marketers give content marketing a bad name, making it appear haphazard at best and ineffective at worst.
Of course, content marketing is only really ineffective when those engaging in it don't know how to do it right. When done well, content marketing has the ability to not only attract new customers and potential buyers, but to build trusting relationships with your customers that will last.
Great content marketing helps your audience grow in their willingness to trust and do business with you, which is why it's key to enhance the art of your communication through content marketing. So, what are some key facets of becoming how to be a great content marketer? We've compiled the best tips and tricks to help you out.
1. Tell a Great Story
There is nothing more important in great copywriting than your ability to tell a story. Why? Because people want to feel connected to a group, and the best way to help your audience (your customers) feel connected to your business is to create this connection through storytelling.
Stories give you opportunities to communicate and relate with people--to stimulate, motivate and even compel your audience to engage with your business in a way that humanizes both your business and your brand.
In the words of Simon Sinek, "People don't buy what you do--they buy why you do it." When you learn how to effectively tell your business's story and create content that compels your customers with quality storytelling, your ability as a copywriter and brand ambassador will go up exponentially.
SEE ALSO: Why Content Marketing Matters for Your Business
2. Write Simply and Concisely
The importance of writing clearly and cleanly cannot be understated in your journey toward becoming a copywriting master--it is what keeps your audience engaged and following not only your ideas, but your content updates as they go on. Too often, writers get so caught up attempting to express themselves that they forget their content isn't for them; its for their audience. Because of this, there are a number of best practices that will keep your writing casual, fresh and consistent, including:
Using contractions

Writing with simple language

Using active voice

Use short sentences and paragraphs

Cut fluffy words from your writing

Use "you" and "your"

Avoid jargon
Keeping these things at the forefront of your mind when writing any form of content will help you become not only a better copywriter, but a voice that your audience will continue to read.
3. Relate, Don't Sell
At the end of the day, the most effective content is content that is relevant and useful to your audience. The primary purpose of content is not to help your company (or the company you work for) reach its revenue targets or goals--it is to provide your readers with ideas and answers that show you understand their challenges, struggles, and goals. A great copywriter is one who creates content that helps people, not sells to them.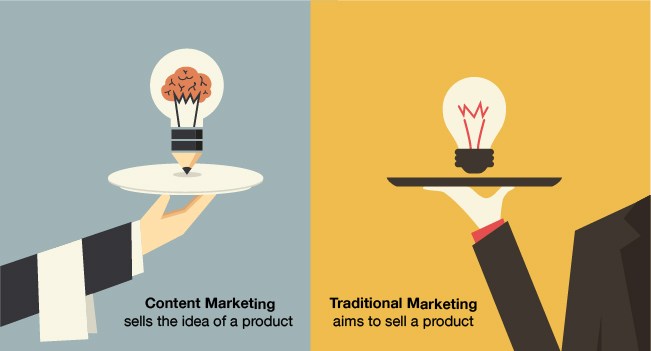 That said, in order to effectively communicate those ideas in content, it is important that you make sure your blogs are grammatically, correct, consistent with your branding style, as well as related to the industry and audience of your business. You want to help people, not just sell them your products and services--but that doesn't mean you shouldn't have a tie-back to what it is that makes you as a business valuable to your customer.
4. Make Time for Multiple Rounds of Edits
Whether you work for a team that has multiple copy editors or you submit your writing without another set of eyes on it, making time to edit your writing (or have it edited) more than once is a critical part of what will make you a better copywriter.
When you rush through the writing and editing process without giving your words time to rest, you are bound to mistakes--even if you are generally a capable writer. Allowing yourself time to edit your work multiple times will ensure that your writing isn't only good, it's great--even more so if you have a fresh pair of eyes reading it over to make sure that it not only matches your desired context, but follows best copywriting practices.
SEE ALSO: Confessions of a HubSpot Editor: Editing Tips from the Trenches
5. Learn How to Effectively Generate Ideas
While it can seem like a bit of a daunting task, creating a methodology for generating your content is great way to help you come up with a steady stream of original, high-quality content pitches and ideas. No matter what form the content takes on (a blog post, an infographic, ebook, etc.) having a means to come up with educational, informative content about your industry will help you become a thought-leader in the minds of your potential customers.
According to HubSpot, there are four things you should keep in mind when generating content ideas for your ongoing content calendar. They are:
What are your

buyer personas'

reading habits?

What are your competitors doing?

What are people talking about in your industry on question/answer sites like Quora?

What can you learn from your SEO efforts?
Keeping these things in mind when coming up with new content ideas is a great way to not only become an effective content writer, but an effective content manager as well.
6. Create Content for Your Audience at Every Stage of the Buyer's Journey
While it might seem like a strange mingling of sales and content marketing, keeping the different stages of your customer's "buyer's journey" in mind when writing and building your content strategy is critical to enhancing the effectiveness of your copy.
It is not only important to understand your audience, but also where they are in their interactions with you and your business. Where one person reading your blogs might be someone ready to make an immediate purchase, others may just be looking for information about a potential solution--which means sales pitches and product lineups (or even just aggressive sales targeting) will turn them away.
Learning what types of content work best for your customers at different stages of their buying journey will not only help you to become a better content marketer and copywriter; it will help you have a better sense of what works best for your particular industry. To find out more about this, check out Hubspot's blog on How To Create Content for Every Stage of the Buyer's Journey.
7. Develop a Growth Marketing Mentality
While this isn't directly related to just content marketing, having a growth marketing mentality is key to making sure you know how to identify not just what is good content, but good business practice as well. This is a key facet of what it means to be a great content marketer, because it helps you to find new ways to communicate with your audience over different channels or mediums as your business expands.
Learning to recognize your business' most effective and top-performing marketing channels (the ones account for the majority of your company revenue) and how to successfully create content to accommodate them is the mark of a true content marketing powerhouse, which is why you should spend time not only focusing on the key pieces of what makes for good content, but effective marketing as well.
SEE ALSO: 25 Content Marketing Resources to Simplify Your Life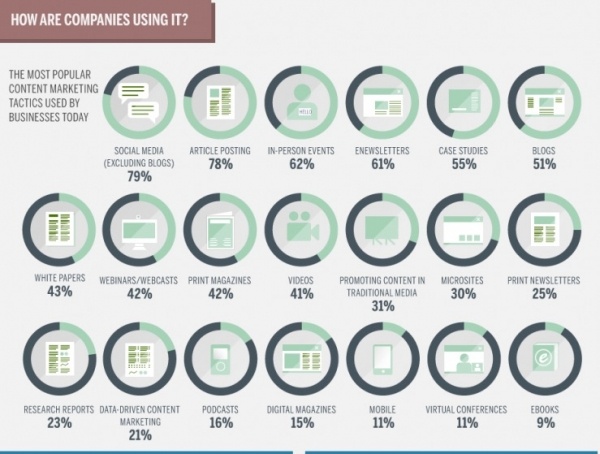 Keeping these seven things in mind will help you be more than just a content marketer--they will help you become a great one. Always remember: quality content is the first introduction your clients have to your voice and mission, and what will keep them invested in your brand, mission and product for years to come.
If you are looking for someone to help you create quality content and maintain the most effective strategies on the market, look no further than EYEMAGINE.