Introduction
BigCommerce mid-market customers were surveyed and asked why they chose BigCommerce to power their online business. Their answers were compiled and shared below. If any of the answers below resonate with you, it's time to consider your options.
Replatforming is essential for online businesses that want to grow and reach the next level. Choosing the right website platform for your business is critical because your platform will impact the number of orders you can process, the amount of traffic you can handle, and the level of engagement you will attain with your customers.
10 Reasons Merchants Choose BigCommerce
1. Extensive costs
eCommerce business costs can include, but are not limited to:
Design
Development
Hosting
Application support
Bug fixing
System administration
Security patching
and more
If your actual budget isn't your dream budget, these costs can add up quickly on most platforms. That said, these costs are much easier to keep under control with BigCommerce. As a template-based, front-end platform, BigCommerce is extremely cost-efficient throughout the website development process and once the site is live. Why? Since most features are already built into the templates and developers work around this existing frame, It requires minimal customization and development - and there are rarely unforeseen expenses.
2. Cart abandonment
The buyer's journey is critically important to the eCommerce merchant. When the journey contains speed bumps or user experience (UX) faux pas, sales are lost. Merchants need the right tools to avoid these problems and deal with shopping cart abandonment.
BigCommerce offers automated cart recovery emails, which effectively address these issues and result in more sales revenue. This revenue would be lost if the customer left their shopping cart full and never received any follow-up communication from the merchant.
3. Lack of design flexibility
To win their customers' attention, merchants need to be unique in their customers' eyes. They have to stand out and have something different and interesting to offer. On top of that, this unique selling proposition has to invoke an emotional connection with the brand - otherwise, the brand will be competing on price. This is a losing game: in today's online marketplace, Amazon is unequivocally winning the fight over price, and trying to compete with them will not work in the long term.
To solve this problem and create an emotional connection, then, merchants can effectively express their uniqueness through design. BigCommerce offers design flexibility that allows brands to express their identity and stand out from the crowd.
4. Antiquated system
Decades ago, building a successful business did not require an online store. Things were done differently.
Now that we are all transacting online, however, these legacy systems are turning into hindrances and costly line items on the P&L. They simply do not yield the return on investment (ROI) that a widely adopted SaaS eCommerce platform like BigCommerce provides, which means that trying to maintain a legacy system is a losing a battle for online retailers.
SEE ALSO: Navigating the Worlds of eCommerce Website Platforms
5. Security concerns
Building and maintaining a PCI-compliant eCommerce solution is labor-intensive and error-prone. A single configuration setting or outdated application could lead to a security breach.
Are the risks worth it? Can your bottom line sustain a PCI fine?
6. Low user adoption
Low user adoption of your own platform could mean a lack of software support.
In the case of legacy software, the internal team may hold the keys to the future of the online business. Is that a safe position for an online merchant in today's marketplace? Is this situation scalable?
If the software platform does not have wide user adoption, the software author will be forced to reduce investment in the platform. This will result in poor support and the inevitable end-of-life of the software.
As merchants plan for the future, they must stay ahead of changes like the end of software's life in order to maintain productivity and stay in business.
7. Cost of development & maintenance
Companies rightfully invest in their eCommerce platforms based on the technology available at the time of implementation. As technology advances, platform features increase while costs decrease.
That said, in many cases, development costs are rising. Why? Because of the ever-increasing demand for technology, developers and engineers bring a rare and valuable talent to any business.
Merchants can keep this cost down with BigCommerce. The quick delivery cycles for BigCommerce online stores are attractive to growing merchants, allowing them to invest their capital in goods rather than in development.
8. Platform stability
Stability and up-time are absolutely essential for eCommerce success, and the cost of an outage will always be high for online businesses. Specifically, online outages can cause losses in top-line revenue, while expenses will remain the same or increase (increases may be caused by emergency professional services).
Outages during peak sales periods are most likely caused by an infrastructure that cannot support increases in demand. These outages will naturally cause the most harm to any business: missed seasonal revenue opportunities, like an outage during a Black Friday sale, can lead to double-digit loss of revenue.
BigCommerce's stability reduces the chances that such outages will occur, providing peace of mind for many growing online businesses.
9. Revenue lost to fraud
Online fraud has tripled from Q1 2015 through Q1 2016 (see 2016 Q2 PYMNTS.com The Global Fraud Attack Index™, powered by Forter).
Most online merchants are not aware of the tools and software available to combat online fraud. On top of that, many simply lack the resources necessary to properly invest in fraud detection and prevention.
Since the BigCommerce platform takes care of hosting security, it provides an effective, hands-off solution to many of these problems and helps merchants maintain their online security.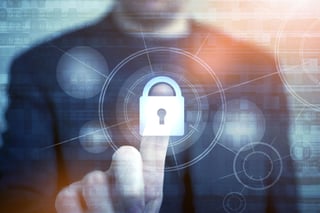 10. Limited visibility into performance
Many analytics tools available on the market (i.e., Google Analytics) require certified experts to configure and translate data. Without quick and simple access to key analytics, many merchants are left in the dark when it comes to data.
Most successful online businesses grow by making data-based decisions. On BigCommerce, this information is easily available, allowing merchants to stay on top of their performance and make informed decisions.
Conclusion
Advances in technology are constantly reducing costs. The businesses that adapt will see lower costs, higher return on investment (ROI), and happier customers.
If you have any questions, contact us today.