HP / Disney
Design • Development • Managed Services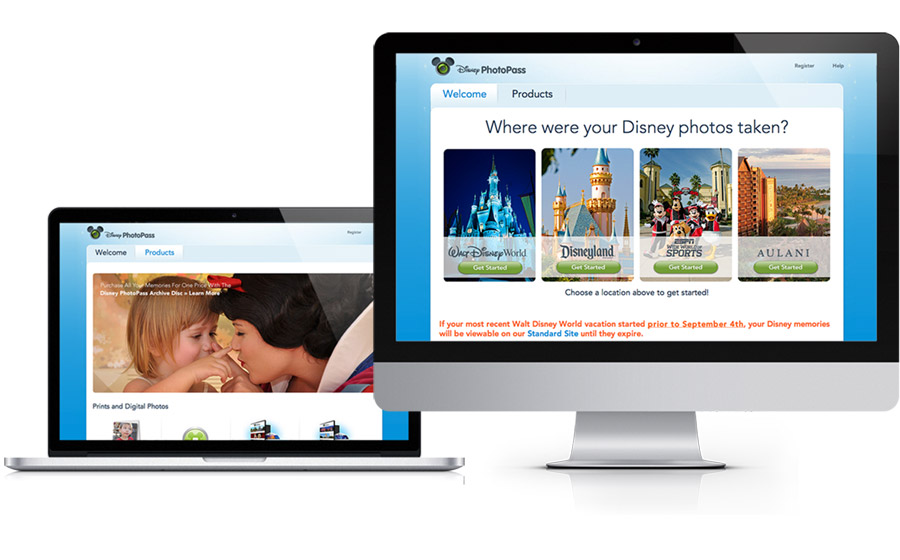 Hewlett-Packard teamed up with Disney to supply the internationally acclaimed amusement park with photography hardware, and called upon EYEMAGINE as their eCommerce subject matter expert. With EYEMAGINE's help, it is now even easier for Disney vacationers to capture and purchase each magical moment during their stay.
EYEMAGINE helped the Disney and Hewlett-Packard teams implement the custom software architecture needed for the Disney PhotoPass service. EYEMAGINE worked closely with Disney and Hewlett-Packard to provide code reviews and guidance in the Magento Enterprise Edition platform.
EYEMAGINE's role in the project was to act as the metaphorical "foreman" and chief architect, overseeing the building of the eCommerce infrastructure. The Disney and Hewlett-Packard teams relied on EYEMAGINE to help with the integration of payment and fulfillment systems, and eCommerce development. EYEMAGINE ensured that each component of the eCommerce platform worked seamlessly with the PhotoPass software, to provide a fluid, intuitive user experience for the visitor.
Disney's foray into the world of eCommerce is new and exciting. EYEMAGINE is proud to be a part of Disney's global evolution with Magento as their eCommerce platform of choice. Working with EYEMAGINE has allowed Disney to fully realize the maximum potential of the Magento Enterprise Edition platform and its many built-in features.