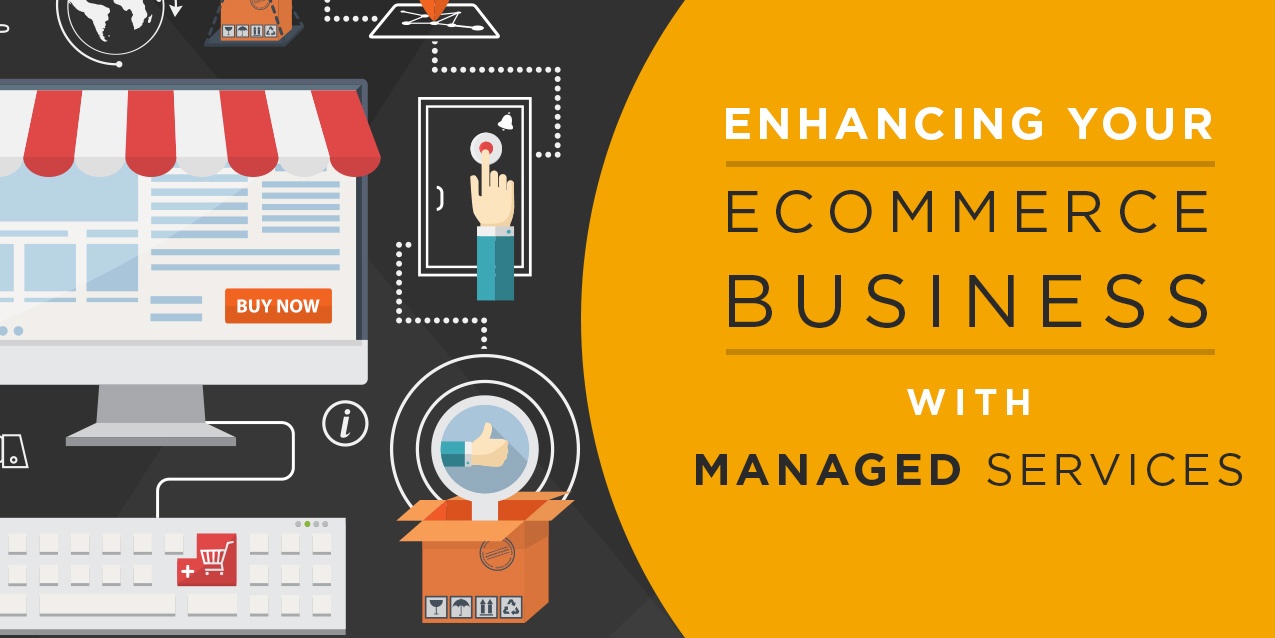 We know you have a lot on your plate and we don't want to waste your time. In fact, we want to help you manage what is most likely one of the bigger portions of that plate… your eCommerce business.
We know how important your ecommerce site is to your business operations. EYEMAGINE Managed Services was created to provide an ongoing program to keep your site running smoothly and to help you find new ways of optimizing your sales goals.
Here are 3 ways having a customized ecommerce managed service offering can maximize your business objectives:
1. New Features and Enhancements
Let's say you have a goal of a 10% increase in revenue. Leveraging technology can help you achieve that goal.
Whether it's creating a custom product configuration tool, activating underused features of your ecommerce platform in exciting new ways, bringing new technologies to the table, or doing something you never even thought was possible, we work with you to make an impact.
Working in concert with your needs and goals, the EYEMAGINE Managed Services Team can have a real effect on your online business. We are conversion specialists and we make ourselves available to thoroughly evaluate your customer's buying process. We pride ourselves in making sure that all ecommerce best practices are being considered in driving customers to checkout as well as executing cart abandonment strategies to make the best possible effort to ensure recovery of potential lost business.
SEE ALSO: THE ECOMMERCE CONVERSION OPTIMIZATION GUIDE
We not only keep your site on the most recent version of your ecommerce platform, but also proactively perform bug fixes on your platform even before the latest release comes out. Our ecommerce managed services team can perform bug fixes to your platforms or any software that is extended from your core platform.
Most importantly, our team is only a phone call away. Technical support covers any question that you may have while working with your ecommerce administrative backend, customer-related issues, or any problem that prevents you from transacting online. You have unhindered access to your dedicated project manager and can communicate directly with them via phone or email.
We like to think of our Ecommerce Managed Services as being your special forces team on speed dial. We co-create solutions with you and bring a team of professionals together that will execute on your tasks, deliver impact, and achieve results.
2. Application Support
In order to have a site that is reliable and takes your customers intuitively through their sales journey with you, you need to make sure your applications are working effectively.
Maintaining and supporting applications is at the very core of what the EYEMAGINE Managed Services team does every day for our clients. We offer 24/7 support, proactively tracking and monitoring your applications, catching problems before they impact your site's operability.
3. Site Stabilization
Sites need oversight. Over time, platforms can't meet ongoing demands.
Perhaps there is instability; the site is not following current best practices; codes need refactoring; the list goes on. We have found that only 30% of the sites we manage come to us with a stable platform. You might even have a sense of what is "buggy" but can't figure out exactly what the problem is. You only see the symptoms of something that could be more complex.
Our seasoned team of ecommerce experts will partner with you to devise solutions to continuously sharpen your ecommerce platform. We ensure your site is always performing as it needs to, in order to deliver the results you require of it.