LEARN HOW Growth-Driven Design Works FOR


eCOMMERCE BRANDS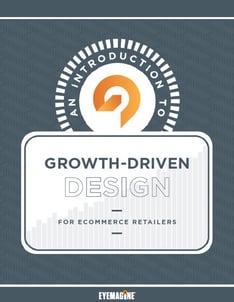 Does this describe website design or redesign as you know it?
Slow
Expensive
Over budget
Painful
Behind schedule
Growth-Driven Design (GDD) changes all of this.
The GDD process:
Requires less upfront time & financial investment than traditional website design to be more effective
Increases flexibility
Greatly reduces the risk of being over budget
Allows retailers to make decisions based on visitor data rather than subjective opinion
Want to know how the GDD process works?
Download the eBook - "Growth-Driven Design for eCommerce Retailers." Just fill out the form on this page to download instantly.